Are you ready for a vacation but your busy family lifestyle only allows minimal time and money? Relieve your stress, relax and enjoy the outdoor adventures and culture that await you at state parks and historic sites in southeast Missouri. Close to home, state parks and historic sites offer everything that a busy family is seeking in a vacation with minimal impact on the pocketbook. The unique and picturesque landscape of the region will provide great opportunities for outdoor recreation, while a bit of Civil War history will enhance the value of this getaway.
Your first stop should be Elephant Rocks State Park near Graniteville. Young and old alike will marvel at the 1.5-billion-year-old granite boulders, which stand end-to-end like a train of circus elephants. The largest in the herd, Dumbo, is 27 feet tall, 35 feet long, 17 feet high and tips the scale at 680 tons. A 1-mile, accessible Braille trail makes viewing the rocks easy for mom, dad and even grandma, while the kids enjoy the view from high on top of some of the rocks. Lure the kids from this nature-made playground with a picnic lunch at a table nestled near the boulders. Cost: Free.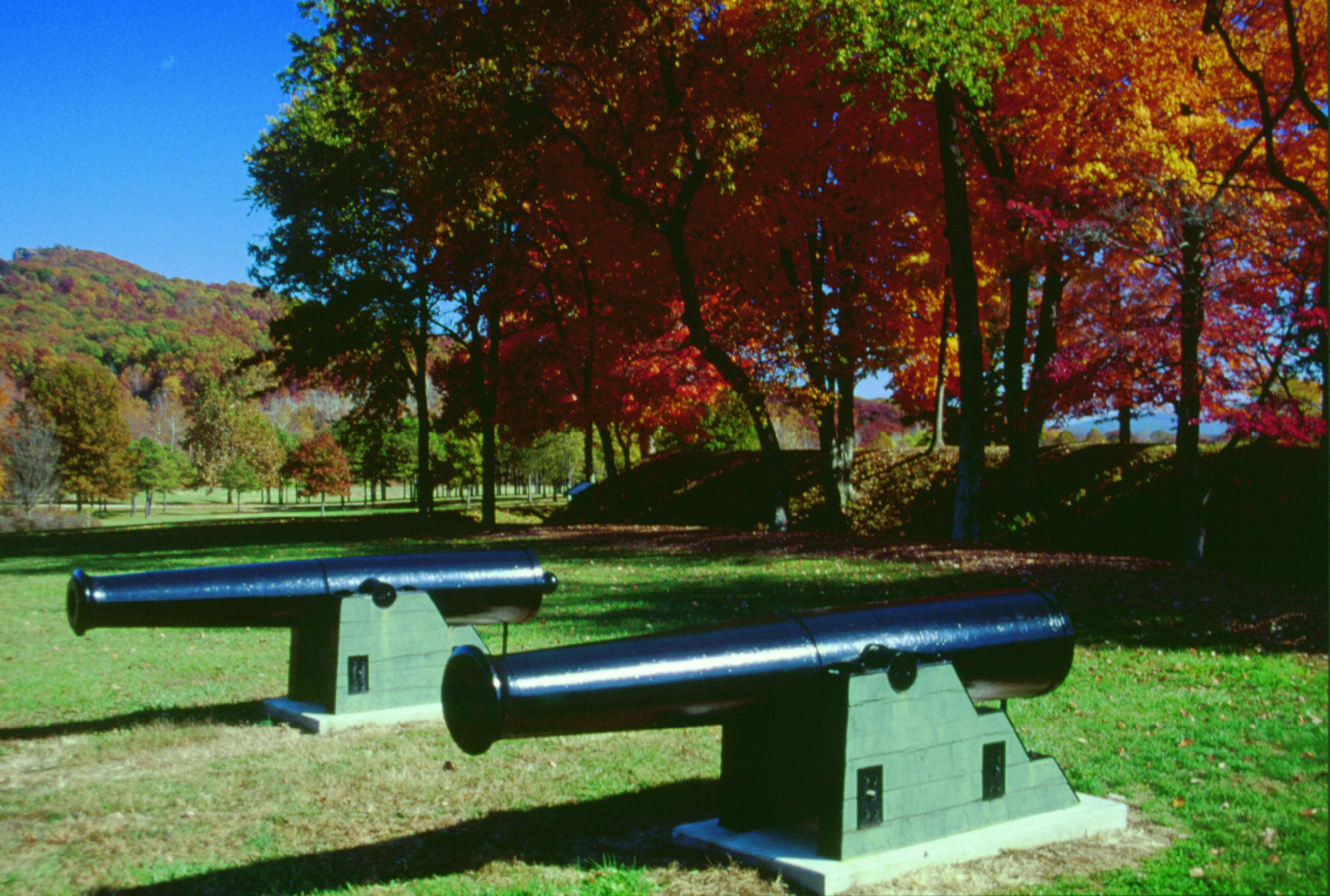 After filling your body with a satisfying lunch, fill your mind with a bit of history. Travel less than 5 miles down Highway 21 to Battle of Pilot Knob State Historic Site at Pilot Knob. Here, on Sept. 26-27, 1864, the Battle of Pilot Knob was fought between Gen. Sterling Price's 12,000 Confederate soldiers and Gen. Thomas Ewing, Jr.'s 1,450 Union soldiers. You can listen as the story of the battle unfolds as lights on the site's fiber optic diorama of the battle retrace the paths of the Union and Confederate troops before, during and after the battle. Displays of items used during the Civil War and Gen. Ewing's sword will fascinate the adults and kids alike. Outside, you can walk around the small earthen fort and imagine the fierce battle that left nearly 1,000 Confederate and 200 Union soldiers dead, wounded or missing. Cost: Free.
From there, head to nature's water park at Johnson's Shut-Ins State Park near Lesterville. This popular park is a great place for families. It offers hiking and equestrian trails, a new visitor center (Black River Center), lots of spots for picnicking and one of Missouri's best swimming holes. The park is named after the "shut-ins," where the rushing waters of the East Fork of the Black River are "shut in" by the hard volcanic rock. After a day of playing in the water, you can spend the night under the stars or in a camper cabin. Cost: Admission is free. Check the webpage for camping and lodging fees.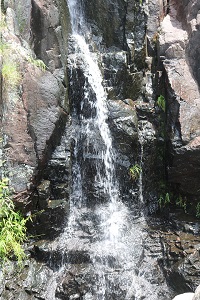 Another outdoor adventure awaits south on Highway 21, on Route CC -- Taum Sauk Mountain State Park, which is home to 7,448 acres of unspoiled land and solitude. Stand on the state's highest point at 1,772 feet above sea level or hike the 3-mile loop trail to the state's highest wet-weather waterfall, Mina Sauk Falls. A portion of the Ozark Trail also crosses the park, providing extensive hiking opportunities. For the less adventurous, the expansive mountainous landscape can be viewed from the park's accessible overlook. The park also offers a primitive campground and numerous picnic sites. Cost: Admission is free. Click here for camping fees.
The Missouri Department of Natural Resources preserves state parks and historic sites to give visitors the opportunity to rediscover Missouri's unique landscapes and heritage. State parks and historic sites are funded primarily by the one-tenth-of-one-percent parks, soils and water sales tax, which allows visitors to enjoy these resources at little or no cost, making them a great value. Your family will also value their time together exploring and enjoying Missouri's fascinating natural and cultural resources while creating lasting memories.