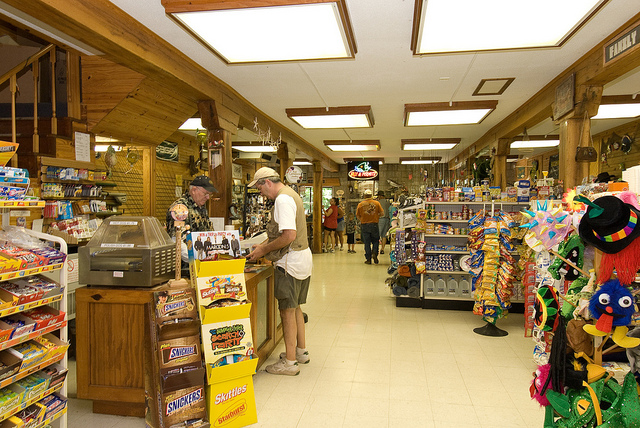 The Missouri Department of Natural Resources' Division of State Parks contracts for the operation of its concession facilities (such as marinas, cabins, dining lodges, etc.) in state parks and historic sites with private companies or individuals through the competitive sealed bid process known as the Request for Proposal (RFP). As contracts expire, individuals and companies are invited to bid on new concession opportunities.
---
Echo Bluff State Park Concession Management
---
Request for Quotation
Concession Opportunity
Food, Beverage and Retail Concession
St. Joe State Park - Park Hills, MO
The State of Missouri is looking for a concessionaire to operate  a food, beverage and retail concession at St. Joe State Park.  The concession operation will be open beginning on or about May 1 until Oct. 31.  The concession building is a permanent structure located in the Off Road Vehicle (ORV) Staging Area.  The building has running water, electricity and propane.  The kitchen equipment includes a 24" griddle, two-burner stove with an oven, a 20 cubic foot refrigerator, 20 cubic foot freezer, commercial microwave oven and shelving and display units for storage of dry goods and retail items. 
All interested parties should contact Rachel Shelley via telephone call, letter or e-mail for additional information.
Rachel Shelley
Buyer of Record
Missouri Department of Natural Resources
P.O. Box 176, Jefferson City, MO 65102
Telephone: (573) 522-3299
Rachel.Shelley@dnr.mo.gov
More opportunities will be posted as they become available.