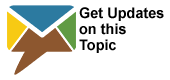 The Missouri Department of Natural Resources' Division of State Parks contracts for the operation of its concession facilities (such as marinas, cabins, dining lodges, etc.) in state parks and historic sites with private companies or individuals through the competitive sealed bid process known as an Invitation for Bid (IFB) or Request for Proposal (RFP). As contracts expire, individuals and companies are invited to bid on new concession opportunities.
Current Opportunities
---
Check back often for more concession bid opportunities.