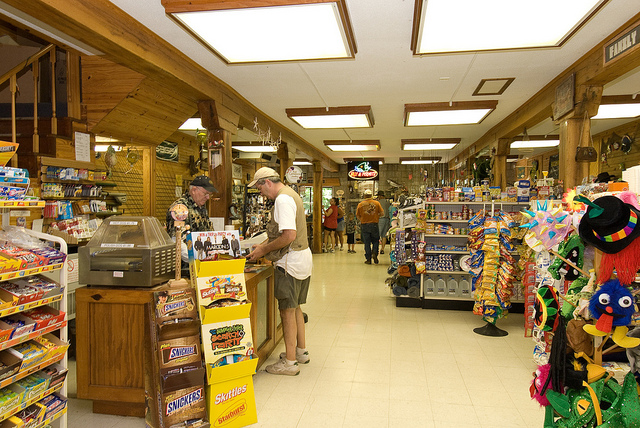 The Missouri Department of Natural Resources' Division of State Parks contracts for the operation of its concession facilities (such as marinas, cabins, dining lodges, etc.) in state parks and historic sites with private companies or individuals through the competitive sealed bid process known as the Request for Proposal (RFP). As contracts expire, individuals and companies are invited to bid on new concession opportunities.
---
Echo Bluff State Park Concession Management
*Additional bid documents available.  Contact [email protected] to submit a request.
---
Concession Opportunity
Lake of the Ozarks State Park – Kaiser, Mo.
Marina Operation
The Lake of the Ozarks State Park marina concession operation includes locations at Public Beach No. 1 in Kaiser, Missouri and the Grand Glaize Beach and Pa He Tsi locations at Osage Beach, Missouri.  Lake of the Ozark State Park encompasses 17,441 acres of wooded hills and many miles of shoreline in Missouri's largest state park.  The concession marina operation consists of two marina stores and a campground store, motorized and non-motorized (canoes/kayaks) watercraft rental, slip rental, selling and collecting launch fees at both the Grand Glaize Beach and Public Beach No. 1 operations.  The Pa He Tsi location only provides for launch fee collection.
A pre-bid conference will be held at Pin Oak Lodge at the former Pin Oak Group Camp in the Lake of the Ozarks State Park, Kaiser, Missouri.  The information concerning the pre-bid conference date and time will be listed in the bid package.
All interested parties should register on the official bidder list by contacting Rachel Shelley, Procurement Officer, via telephone call, letter, or e-mail.  You may check with her for any additional information on this concession opportunity.
Rachel Shelley
Procurement Officer
General Services Program
Department of Natural Resources, Division of Administrative Support
P.O. Box 176, Jefferson City, MO 65102
Telephone: (573) 522-3299
[email protected]
 
---
More opportunities will be posted as they become available.