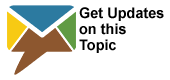 The Missouri Department of Natural Resources' Division of State Parks contracts for the operation of its concession facilities (such as marinas, cabins, dining lodges, etc.) in state parks and historic sites with private companies or individuals through the competitive sealed bid process known as the Request for Proposal (RFP). As contracts expire, individuals and companies are invited to bid on new concession opportunities.
Current Opportunities
---
Montauk State Park
Missouri State Parks has a concession opportunity at Montauk State Park, in Salem. An old gristmill and the Ozark Valley provide an inviting setting for rustic rental cabins, motel rooms and a smoke-free restaurant and store for its visitors. The concession is responsible for merchandise and staffing of the store, full service restaurant and food counter. This operation also includes rental and housekeeping of 18 motel rooms and 28 cabins, firewood sales and meeting room rental. Montauk State Park is one of three Missouri State trout parks, its annual visitation is over 500,000 visitors a year. 
Bid packages will be sent out to all interested parties. A pre-bid conference will be held at the Searcy Building located next to the Montauk State Park office. The exact date and time of the pre-bid conference will be confirmed with the bid package. 
To register on the official bidder list, contact Rachel Shelley at 573-522-3299, email Rachel.Shelley@dnr.mo.gov, or send a letter to Rachel Shelley, Missouri Department of Natural Resources, Division of Administrative Support, P.O. Box 176, Jefferson City, MO 65102. It is recommended that you also register with MissouriBUYS at https://missouribuys.mo.gov/registration. MissouriBUYS is the state of Missouri's procurement system.
Bid packages can be downloaded from https://missouribuys.mo.gov/bidboard and search for Bid Number: IFB1926000001390 or by bid description: CONCESSION OPERATION, MONTAUK STATE PARK SALEM, MO
---
Check back often for more concession bid opportunities.