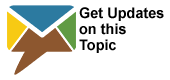 The Missouri Department of Natural Resources' Division of State Parks contracts for the operation of its concession facilities (such as marinas, cabins, dining lodges, etc.) in state parks and historic sites with private companies or individuals through the competitive sealed bid process known as the Request for Proposal (RFP). As contracts expire, individuals and companies are invited to bid on new concession opportunities.
Current Opportunities
---
Johnson's Shut-Ins State Park
Missouri State Parks is seeking bid applications for the concession operation at Johnson's Shut-Ins State Park in Middlebrook, near Lesterville, Mo. The concession opportunity at Johnson's Shut-Ins State Park includes staffing and supplying merchandise for two retail stores, one enclosed shelter and two open shelters. It also includes firewood and ice sales, bicycle, cart and locker rentals.
Annual visitation to Johnson's Shut-Ins State Park is over 365,000 visitors per year. It is home to distinct geological features within the East Fork of the Black River making it a popular destination for nature and swimming enthusiasts, as well as miles of hiking trail within the park and trails and intersecting and joining with the Ozark Trail.
Interested parties need to register on the official bidders list by contacting Rachel Shelley at 573-522-3299 or rachel.shelley@dnr.mo.gov. Registration can also be completed online at the Missouri Buys website https://missourbuys.mo.gov/registration.
---
Check back often for more concession bid opportunities.