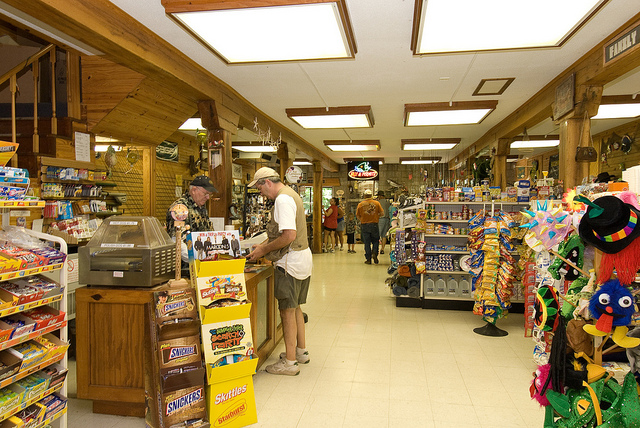 The Missouri Department of Natural Resources' Division of State Parks contracts for the operation of its concession facilities (such as marinas, cabins, dining lodges, etc.) in state parks and historic sites with private companies or individuals through the competitive sealed bid process known as the Request for Proposal (RFP). As contracts expire, individuals and companies are invited to bid on new concession opportunities.
---
Echo Bluff State Park Concession Management
---
Request for Quotation
Concession Opportunity
Food and Beverage Concession
Elephant Rocks State Park - Belleview, MO
The concession opportunity at Elephant Rocks State Park is for food and beverage service from May 18, 2018, until May 17, 2019. Minimum operational dates are on or about May 25, 2018, until October 31, 2018, or as mutually agreed to by the site administrator at Battle of Pilot Knob State Historic Site. Vendor is not required to operate from November 1, 2018, until April 1, 2019, unless mutually agreed to by vendor and site administrator at Battle of Pilot Knob State Historic Site. No amenities are currently provided at Elephant Rocks State Park.
The successful vendor will provide a mobile food unit, that includes water and electrical and will be responsible for securing the necessary business permits/licenses and must be approved by the Department of Health and Senior Services. The Invitation for Bid (IFB) will detail the minimum of food products, snacks and drinks that the vendor will need to supply if awarded the contract.
All interested parties should register on the official list by contacting Rachel Shelley via telephone call, letter, or e-mail; or check with her for any additional information on this concession opportunity by April 20, 2018.
Rachel Shelley
Division of Administrative Support – General Services Program
Missouri Department of Natural Resources
P.O. Box 176, Jefferson City, MO 65102
Rachel.Shelley@dnr.mo.gov
Telephone: 573-522.3299
More opportunities will be posted as they become available.