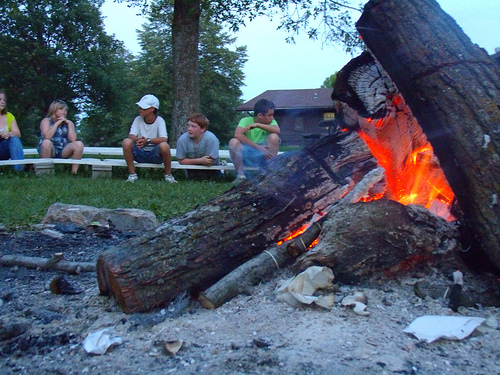 Campfire sing-alongs, new friends and outdoor adventure make camp a lasting memory for youth of all ages. Missouri State Parks offers this experience in 12 group camps at seven state parks for the use and enjoyment of organized groups. Adult groups, clubs and families may use the camps on days not reserved by youth groups.
Facilities at each camp include a dining hall with a kitchen, sleeping cabins or barracks, modern restrooms and showers, and various outdoor recreation opportunities. Some camps have recreation buildings, craft houses, play courts, hiking trails, and facilities for swimming and boating. Prior to arrival, campers may request interpretive programs, the use of nature centers and horseback-riding stables at parks with these services.
All group camps are available for daily use from April 15 to Oct. 15. 
*The Jacob L. Babler Outdoor Education Center is operated by the Rockwood School District. Fees and policies are different for this facility. Contact the Rockwood School District at 636-458-3048 for more information.