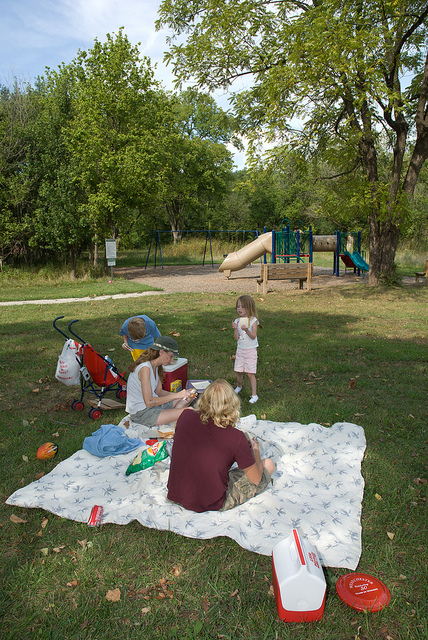 In addition to bicycling and walking, the picnic grounds - nestled among the shade trees - offer you a relaxing place to sit and have a snack, or just time to enjoy the serene splendor of nature.
Forest and Dogwood shelters can accommodate up to 100 people each and are reservable. Each shelter can be reserved for $60 per day. A half-day rental rate of $40 is available Monday through Friday only. To reserve a shelter, contact the park to check for availability by calling 636-938-7198. If available, fill out the Shelter Reservation Application and mail it to the park for approval. Submission of this application does not guarantee reservation of the shelter.
Playground
A playground is located in the picnic area.