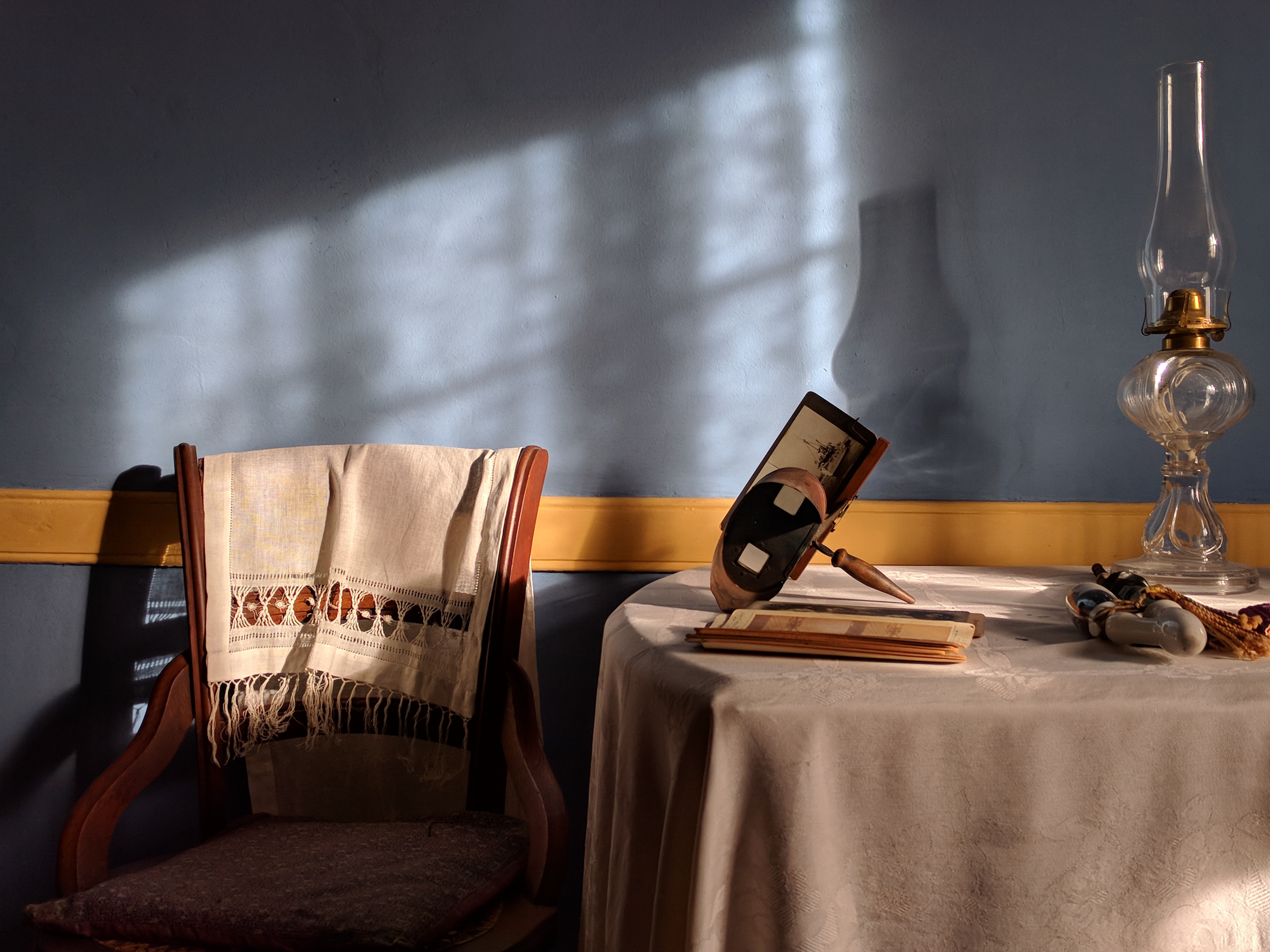 Through guided tours of two historic houses, visitors experience the daily life and traditions of German immigrants to Missouri as it was in the mid-19th century. In 1836, the German Settlement Society of Philadelphia was formed to create Deutschheim (German Home), a place where German immigrants could live much as they had in the old country with the freedom to practice their own German traditions and language.
Learn about the German migration to Missouri, why they came and what they have contributed to our state history. Walk through house interiors, furnished as they were in the 19th century, supplemented by exhibits of German culture and traditions.
Tour the Pommer-Gentner House, a substantial brick German Neoclassical home built for Caroline Pommer in 1840. While in Philadelphia, the Pommers were makers of fine violins and pianos and were early supporters of the Settlement Society.
The Strehly House, built circa 1842, is a more modest structure of early timber frame construction with additions over the years, including the beautiful two-and-a-half story brick winery with wine cellar. A unique experience, the Strehly House was owned and lived in by the same family for more than 100 years and it retains its original appearance and functions. From this house, Carl Strehly and his partner Eduard Muehl published the first German newspaper west of St. Louis in 1843. See a Washington Press from the era and learn how newspapers were printed.
Both houses feature historic landscapes and gardens. Behind the Pommer Gentner House, visitors tour a traditional German four-square garden featuring many heirloom plants and demonstrating traditional German gardening practices. Behind the Strehly House, an arbor features grapevines more than 100 years old.
Tour Fees:
Fees include tax. Qualified tax-exempt organizations MUST provide a copy of a tax exempt certificate at the time of payment.
Adults (18 and older): $5
Youth (Ages 6-17): $3
Child (Ages 0-5): Free*
Group Rates:
Adults (18 and older): $4
Youth (Ages 6-17): $2.50
Child (Ages 0-5): Free*
*Children under the age of 6 are admitted free with a paid adult.
Tour Reservations:
Tours can be reserved online on our reservation website or by visiting the site. For more information, contact the site at  573-486-2200.