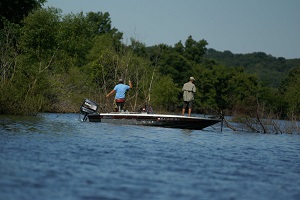 From a boat or the shore, you can expect to catch a variety of fish including crappie, black bass, catfish and white bass as Truman Lake provides some of the best fishing opportunities in the area. The 55,600-acre lake can be accessed from the park via one of the two boat-launching ramps.
A fishing report for Truman Lake is provided by the Missouri Department of Conservation.
The Daily Lake Information is provided by the U.S. Army Corps of Engineers.