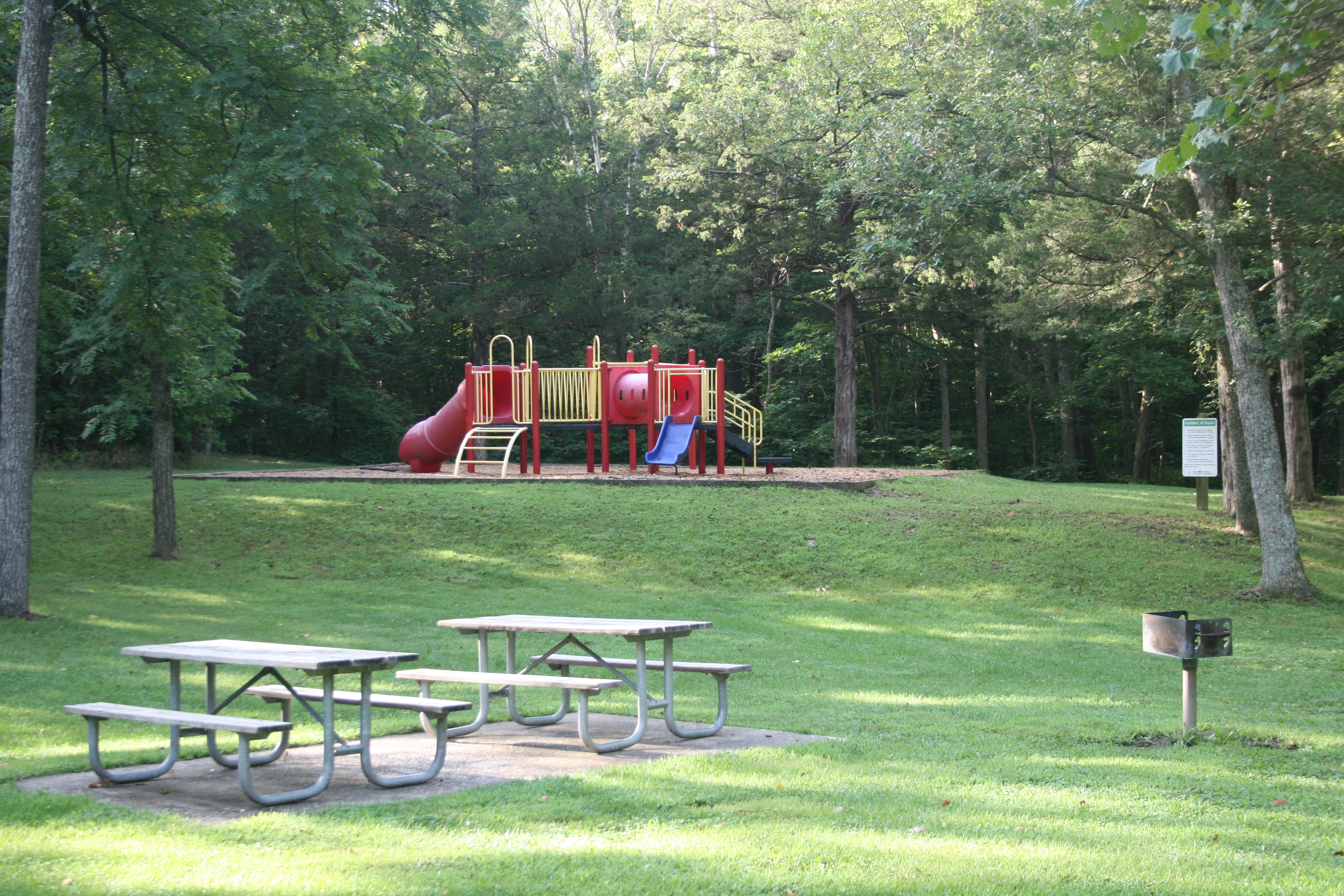 Pack a picnic lunch to enjoy at one of four scattered picnic areas near the boat ramp, interpretive shelter, picnic shelter, playgrounds and office. These amenities help make Graham Cave State Park an ideal family retreat.
Picnic Shelter
For larger gatherings, a covered shelter is reservable April through October for $40 and is available on a first-come, first-served basis during the off-season. The shelter can occupy up to 80 people. There is no water or electricity available at the shelter. It is accessible to people with disabilities and has a vault toilet nearby.
Shelter Reservations
Reservations must be made two weeks in advance. To reserve a shelter, contact the park to check for availability by calling 573-564-3476. If available, fill out the Shelter Reservation Application and mail it to the park for approval. Submission of this application does not guarantee reservation of the shelter.
Playgrounds
For the kids, playgrounds are conveniently located in the picnic area and campground.