Picnic Shelters
If you are looking for a great place for a family reunion or a gathering of your friends, Bennett Spring State Park can accommodate with two picnic shelters available.
Shelter A, or the Spring Shelter, is $45 per day. It has a capacity of 50 people. It is located at the head of the spring and features a fireplace, picnic tables and an outdoor barbecue grill. There is a vault toilet in this area.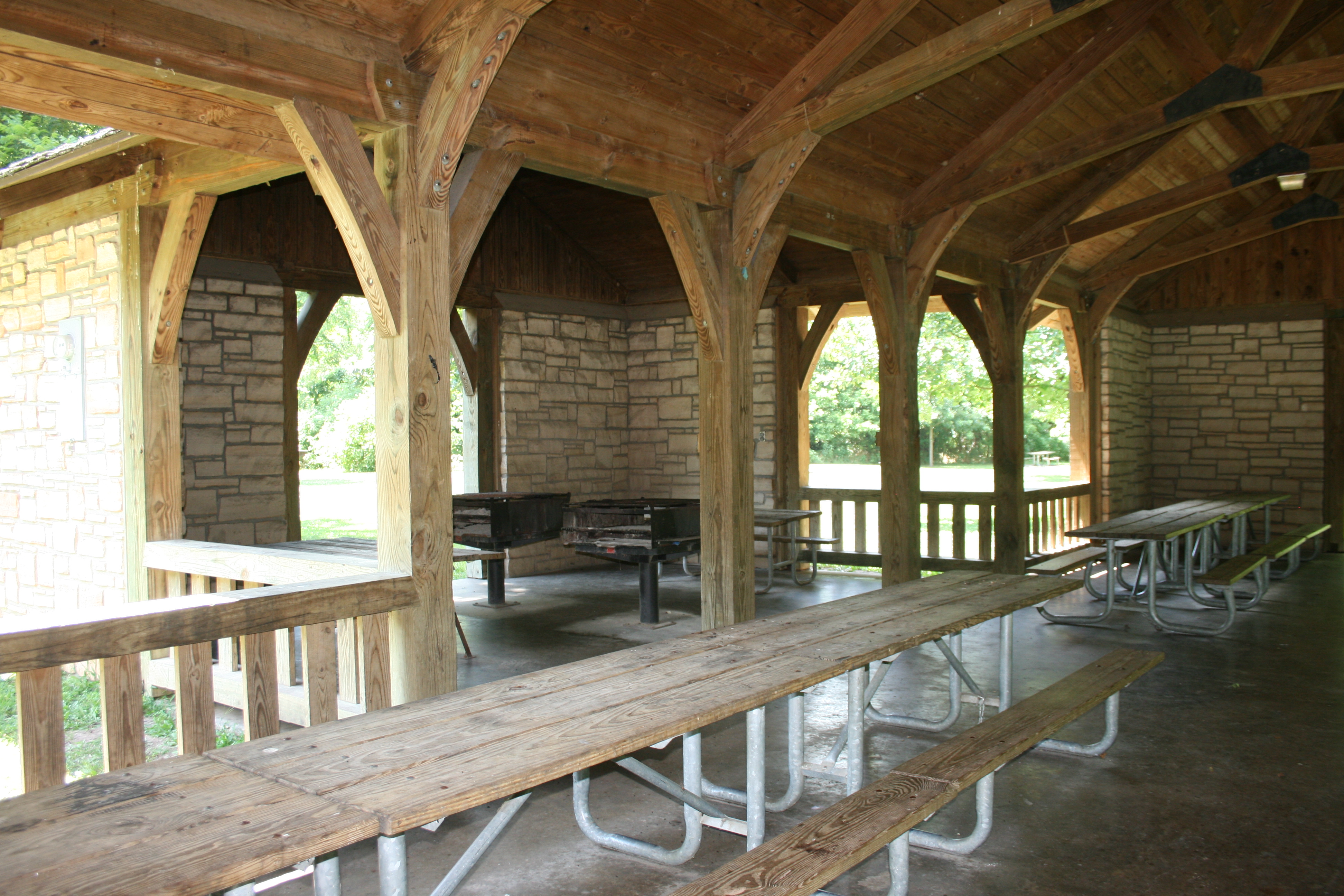 Shelter B, or the Whistle Bridge Shelter, is $55 per day. It is located near Whistle Bridge in the park, offers electricity and accommodates 100 people. It has many picnic tables and a large indoor grill. The restroom facility is accessible with flush toilets.
Shelter Reservations
To reserve a shelter or check for availability, visit our reservation page*, or contact the park by calling 417-532-4338 Monday through Friday from 9 a.m. to 4 p.m. Each shelter may be reserved for any day of the week during any time of the season. Your reservation gives you use from 9 a.m. to 10 p.m.
*Shelters can be reserved online from 30 days to 12 months in advance of the day of use. Reservations for arrival dates less than 30 days out can be made only by contacting the park.
Playgrounds
Playgrounds are conveniently located in the day-use area, at Shelter A, at Shelter B and in Campground 2.