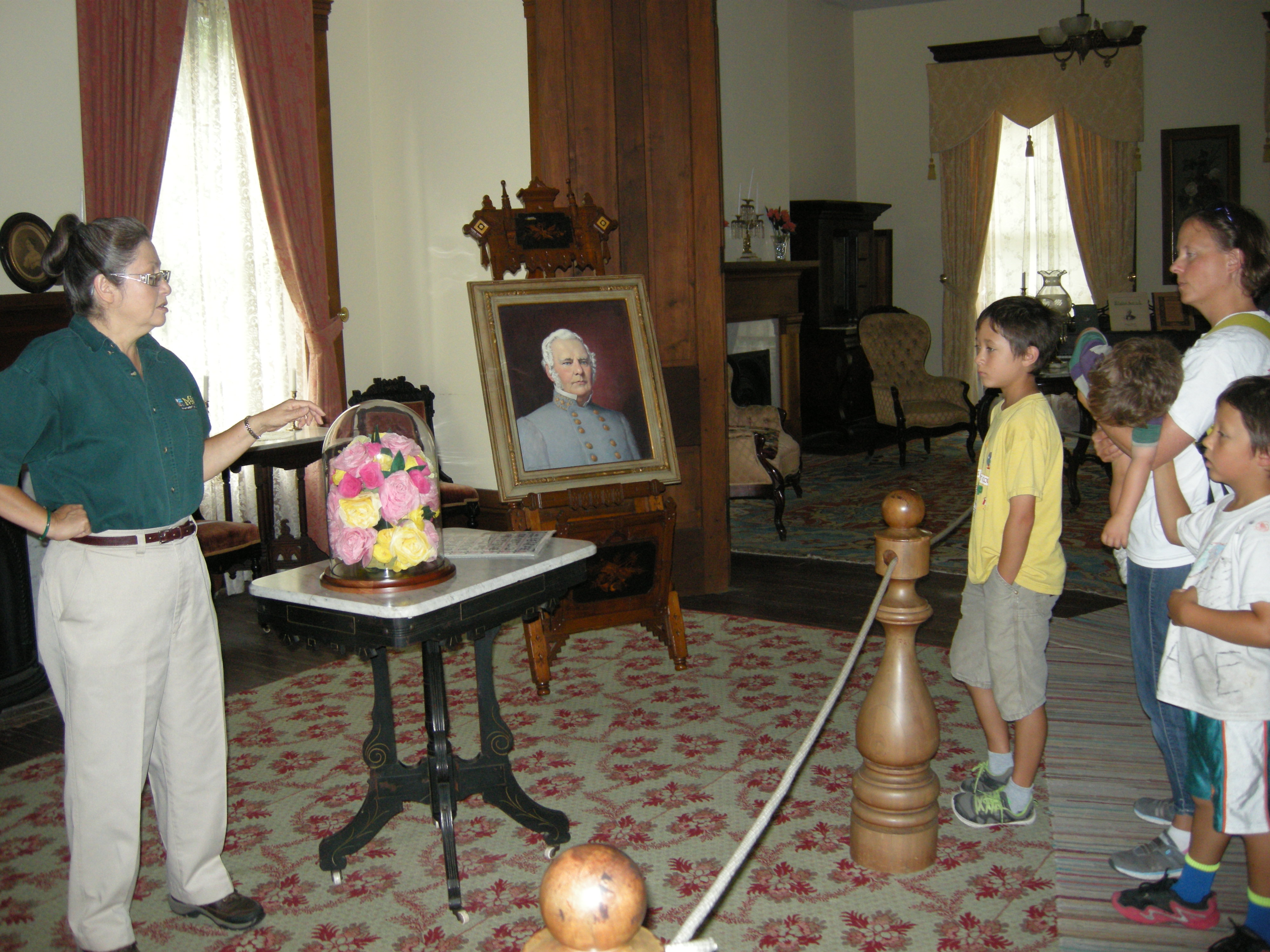 Admission to the visitor center, including its exhibits, audio-visual room and souvenir shop, is free.
Tours
To get the most out of your visit and to better understand what occurred here in 1861, take a tour inside one of the best antebellum homes in Missouri. 
Knowledgeable interpreters conduct guided tours of the historic Anderson House on the hour. Each tour takes approximately 50 minutes and includes the cellar, first floor and second floor of the Anderson House, where there are several sets of stairs and uneven terrain. For those unable to climb stairs, informational booklets with descriptive text and photographs are available. Click here for tour times.
You can also take a self-guided tour of the battlefield. Kiosks describe the action at various locations.
Groups
Contact the historic site at 660-259-4654 in advance for a group tour so that your needs may better be accommodated. If you are bringing a school group, consider using the lesson plan and background information available on the interpretive programs.

Tour Fees:
Fees include tax. Qualified tax-exempt organizations MUST provide a copy of a tax exempt certificate at the time of payment.
Adults (18 and older): $5
Youth (Ages 6-17): $3
Child (Ages 0-5): Free*
Group Rates:
Adults (18 and older): $4
Youth (Ages 6-17): $2.50
Child (Ages 0-5): Free*
*Children under the age of 6 are admitted free with a paid adult.