Park Trails
Hickory Ridge Trail
Bicycling/Mountain Biking

Hiking

Horseback Riding
Trail Rating: Moderate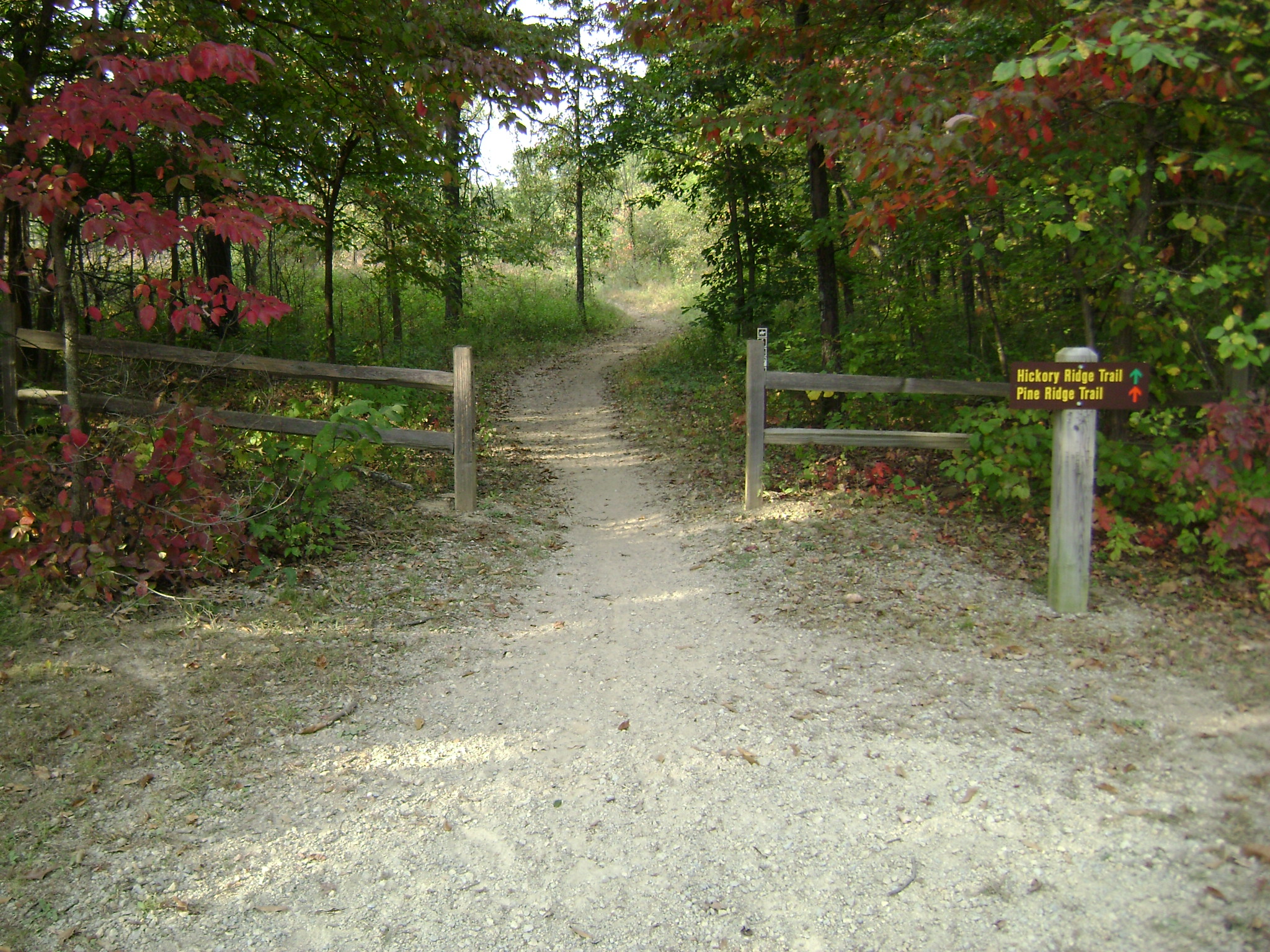 Hickory Ridge Trail takes users through sections of typical hardwood woodlands including hickory trees and sections of shortleaf pine, Missouri's only native pine. The terrain is varied with natural surface, rocky portions, level areas and steep inclines, which makes the trail popular with mountain bikers. This trail is a loop but white connector trails 1 and 2 allow users to shorten or lengthen the route and connect with other trails. Campers in Campground 2 have access to this trail from the basic loop and the electric loop. The trail shares a trailhead and a section with Pine Ridge Trail. It is a multi-use trail and hikers and bicyclists are asked to yield to the horses.
You may experience:
Natural surface, dirt, mud, gravel, shifting rocks, slippery surface, etc.
Rocks, roots and/or downed vegetation on trail        
Steep grades and inclines more than 10 percent
| Length | Estimated Hiking Time | Type | Blazes | Trailhead |
| --- | --- | --- | --- | --- |
| 4 Miles | 3 hours | Loop | Green | Equestrian Staging Area |
Pine Ridge Trail
Backpacking

Bicycling/Mountain Biking

Hiking

Horseback Riding
Trail Rating: Moderate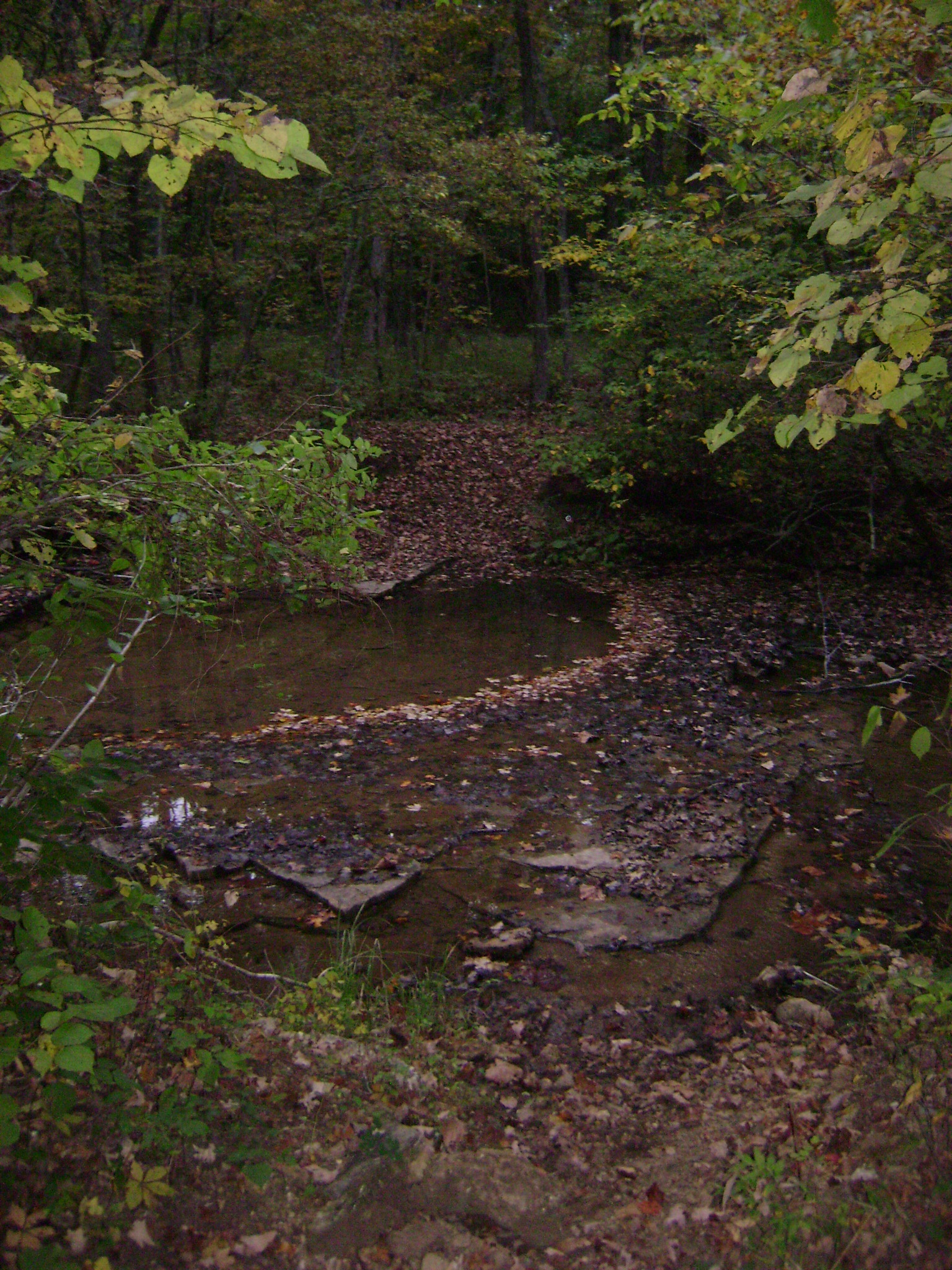 Pine Ridge Trail offers a wide variety of terrain. Part of the trail has a natural surface of dirt or gravel-sized rock while other parts are extremely rocky ranging from almost like a creek bed to areas where rock outcroppings make it difficult to maneuver. Portions are relatively steep while other sections are rather level. Some sections will take users through a typical hardwood woodland while other sections travel through pine trees. The trail crosses a stream in a few places, but during very dry weather; the stream may not have water in it. 
Campers in Campground 2 have trail access from the basic loop and the electric loop. This trail shares a trailhead and a section with Hickory Ridge Trail. White connectors 1 and 2 provide access to portions of Hickory Ridge Trail. White connector 3 can be used to shorten the hike or ride. The trail is popular with hikers, equestrian users and mountain bikers. Hikers and bicyclists should yield to equestrian users. The trail offers a designated backpack camp.
You may experience:
Natural surface, dirt, mud, gravel, shifting rocks, slippery surface, etc.
Rocks, roots and/or downed vegetation on trail        
Steep grades and inclines more than 10 percent
Water/stream crossings without bridges
Road/highway crossing
| Length | Estimated Hiking Time | Type | Blazes | Trailhead |
| --- | --- | --- | --- | --- |
| 12.6 miles | 9 hours, 25 minutes | Loop | Red | Equestrian Staging Area |