Throughout the year, special programs and events are held to feature more about the life of early German immigrants. Below is a list of some of those events:
Weihnachtsfest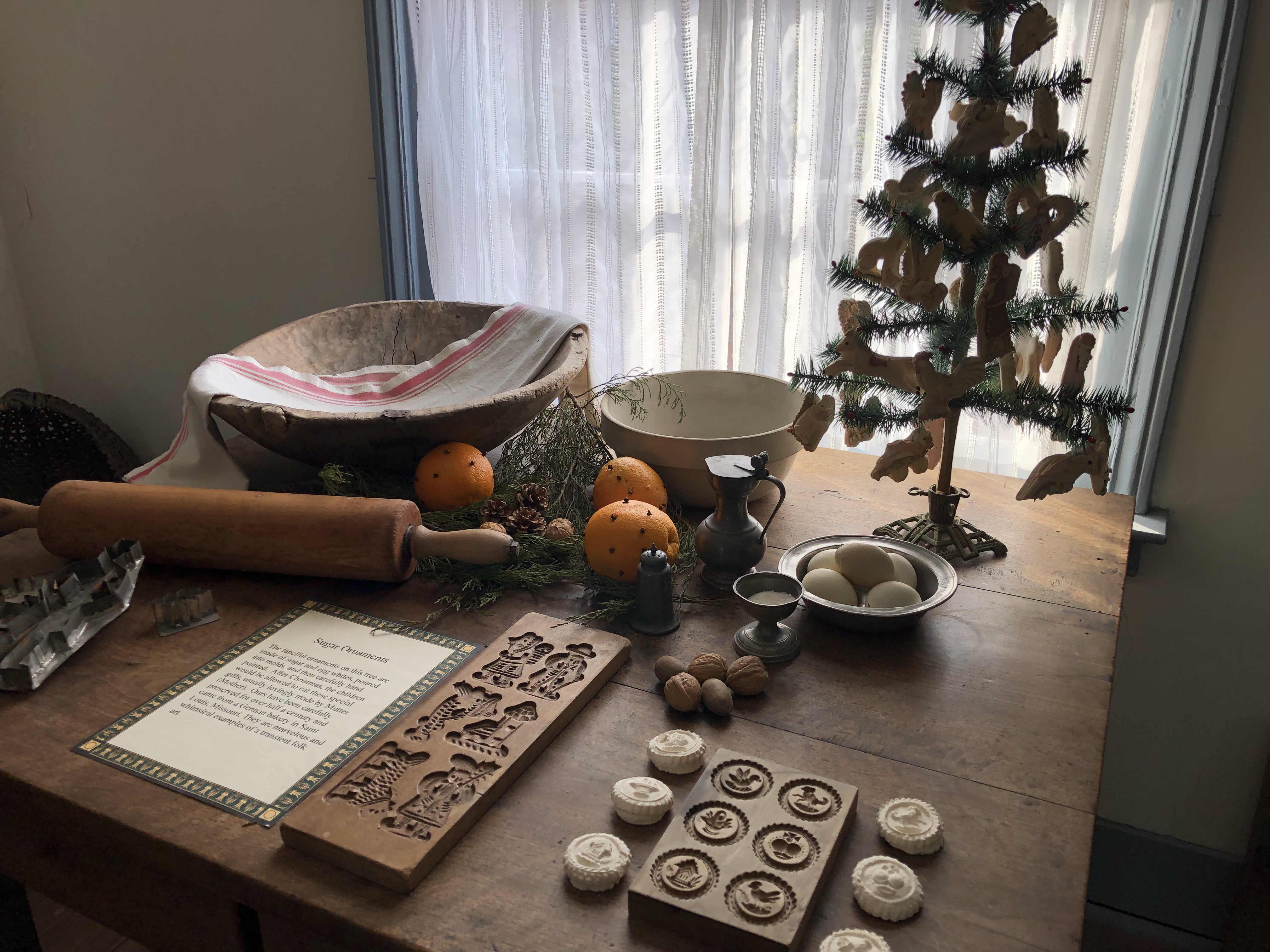 One of the most popular is Weihnachtsfest, a traditional 19th century German Christmas celebration held the first two weekends in December. The event is held in the Pommer-Gentner house, which is decorated with Christmas trees adorned with authentic German ornaments. This free event features traditional German springerles and lebkuchen cookies and information on how the Christmas customs of the German immigrants became American traditions still celebrated today.
A Weihnachtsfest gift shop features items such as recipe books, German pop-up cards, unique books and other gifts appropriate for the period.
Garden Tour
The Hermann Garden Club hosts a garden tour the first weekend in June. The Deutschheim stop on the tour gives visitors an opportunity to learn firsthand about the gardening techniques and practices of Missouri's German settlers. Just as 19th century German immigrants would have done, the four-square garden is planted with heirloom varieties and incorporates flowers among the vegetables for both beauty and practicality.
Hermann Events
Deutschheim State Historic Site is a must-see stop during Hermann's traditional festivals: Wurstfest in March, Maifest in May, Octoberfest in October and Kristkindl Markts in December. The site is also a popular part of Hermann's walking tour through the historic district with hundreds of historic buildings. Also popular are tours of the local wineries, where the winemaking traditions of the early founders continue.