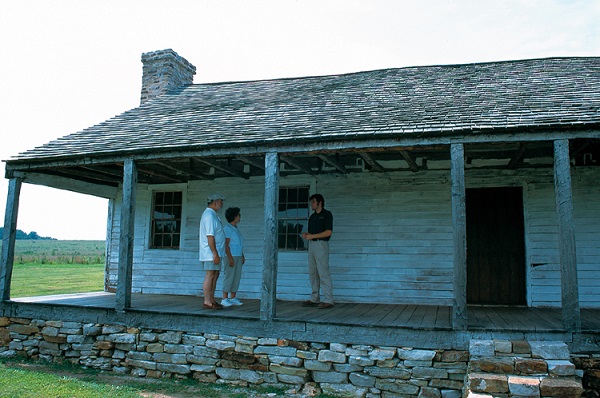 Guided tours are suspended Nov. 30, 2020, through March 30, 2021.
Take a guided tour of Nathan and Olive Boone's home during normal hours.
A variety of special events are held each year interpreting the Boones' lives.
Tour Fees:
Fees include tax. Qualified tax-exempt organizations MUST provide a copy of a tax exempt certificate at the time of payment.
Adults (18 and older): $4
Youth (Ages 6-17): $2.75
Child (Ages 5 and under): Free
Group Rates:
Adults (18 and older): $3.50
Youth (Ages 6-17): $2.25
Child (Ages 5 and under): Free