Distinctive Woodlands and Water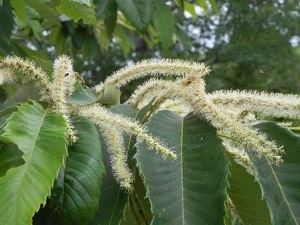 Located in southwest Missouri in the Elk River Section of the Ozarks Natural Division, Big Sugar Creek State Park features a variety of plants and animals that are less common or absent farther into Missouri.
At the time that the southwest Missouri area was settled, upland prairies, forested river hills and savannas dominated the landscape. "A tall, thick and rank growth of wild grass covers the whole country, in which the oaks are standing interspersed, like fruit trees in some well-cultivated orchard, and giving to the scenery the most novel, pleasing and picturesque appearance." This excerpt from a journal written in the 1800s by early traveler and explorer Henry Rowe Schoolcraft describes the type of landscape called savanna that once covered 13 million acres of Missouri, including part of the area that now encompasses Big Sugar Creek State Park. Today, this landscape is nearly extinct.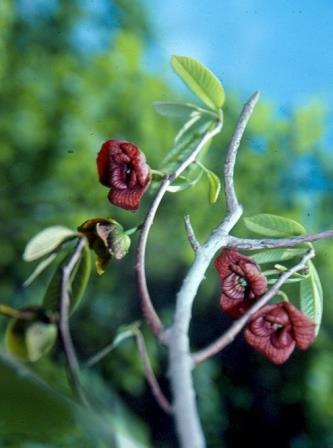 Big Sugar Creek State Park contains outstanding examples of these natural features, with its upland oak savanna, deeply dissected hills, intermittent streams and numerous rock ledges. The steep hills and valleys expose a diverse geologic history of rock and mineral deposits, providing good environments for the rich mix of grassy glades, open woodlands, riparian forests and clear-flowing streams.
Living within these unique natural landscapes are more than 345 different kinds of plants and 134 kinds of birds. Some of the plants and animals found in the park are not found or as widely distributed in other areas of the state. Notable and rare plants found in the park include the Ozark Chinquapin tree, Ozark corn salad wildflower, mock orange (a rare shrub) and low prickly pear cactus. Animals found in the park include armadillos, scarlet tanagers and graybelly salamanders.
Due to the distinctiveness of the park's natural features,1,613 acres of the park were designated as Elk River Breaks Woodland Natural Area by the Missouri Natural Areas Committee. The woodlands found within this natural area are among the last of a landscape that was once common across the region. These woodlands feature open growths of shortleaf pine, oaks and hickory trees, over grassy hillsides rich with shrubs and wildflowers. Plant life includes royal catchfly, prairie aster and purple coneflower to name a few.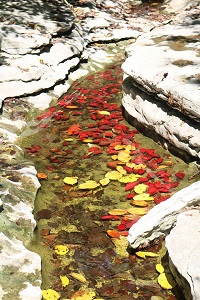 Also within Elk River Breaks Natural Area is a section of Big Sugar Creek, which is part of the Elk River watershed that drains south into the Arkansas River Basin. Most other Ozark rivers drain north and east into the Missouri and Mississippi rivers. Therefore, Big Sugar Creek and its tributary streams contain a number of species that do not occur elsewhere in Missouri, including the redspot chub, Neosho orangethroat darter and northern crayfish.
Ozark Chinquapin Trail, a 3.25-mile loop trail, winds through Elk River Breaks Natural Area for those who want to enjoy the beauty and solitude of the area. The trail follows a small bedrock stream, which is surrounded with steep hills on both sides. The trail then climbs into the upland woodlands and glades, with opportunities to see local plants and animals, and some wonderful views across the rugged Elk River landscape.
The Missouri Department of Natural Resources obtained 640 acres of land for Big Sugar Creek State Park in 1992. Today, the park is the only state park to represent the Elk River Section of the Ozarks Natural Division.
Big Sugar Creek State Park is still in the development stage. Future plans for the site include a day-use area with picnic facilities, a special-use camping area that will be available for overnight use by organized youth groups, and a canoe launch that will provide access to Big Sugar Creek. Also, the site of an old schoolhouse, Shady Grove School, has been determined to be on park grounds, and it, along with an existing stone outbuilding associated with the school, will be used for interpretive purposes.