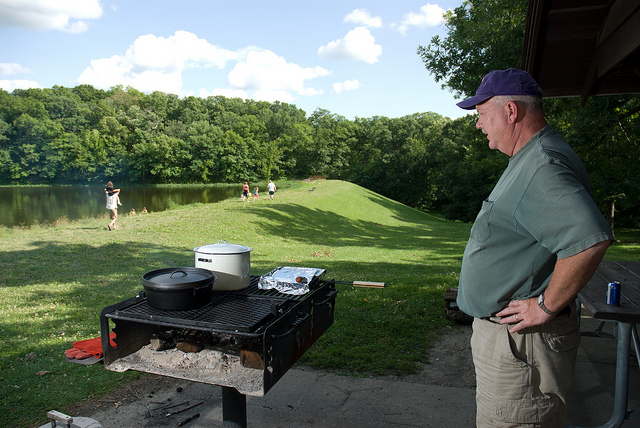 You will find an excellent place to enjoy lunch at one of the picnic sites scattered throughout the wooded area of the park and near the lake.
For large family gatherings, you can rent the park's open picnic shelter that overlooks the lake or the enclosed shelter with a range, refrigerator and hot water. The open shelter may be reserved for $40 a day, or if not reserved, the open shelter is available on a first-come, first-served basis. Use of the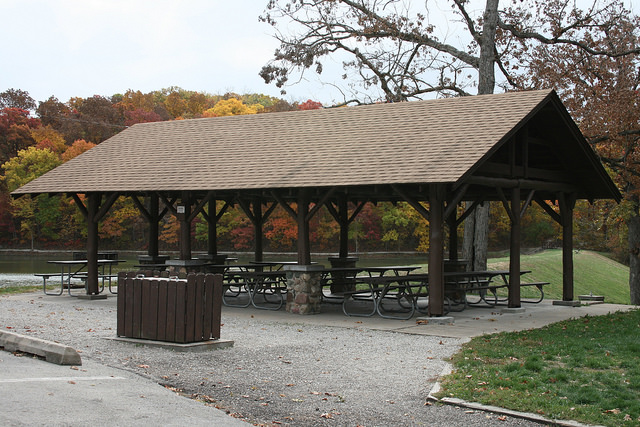 enclosed shelter is offered during the on-season for $80 per day; reservations are required. To reserve a shelter, contact the park to check for availability by calling 816-632-3745. If available, fill out the Shelter Reservation Application and mail it to the park for approval. Submission of this application does not guarantee reservation of the shelter.
A playground is located in the picnic area.
Play a friendly game of horseshoes! Horseshoe equipment is available for checkout at the park office. There are horseshoe pits at both picnic shelters.