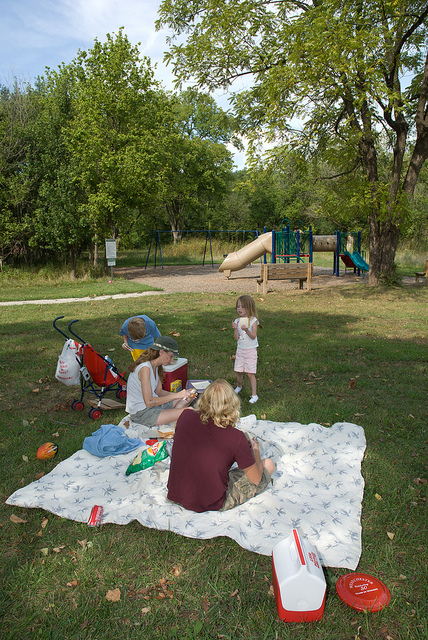 In addition to bicycling and walking, the picnic grounds – nestled among the shade trees – offer you a relaxing place to sit and have a snack, or just time to enjoy the serene splendor of nature.
Picnic Shelters
Forest and Dogwood shelters can accommodate up to 100 people each and are reservable. The have electricity with water and restrooms nearby. Restrooms and water are available seasonally, April 1 through Oct. 31. Each shelter can be reserved for $70 per day. Both shelters are accessible to people with disabilities.
Shelter Reservations
To reserve a shelter, visit our reservation page, or contact the park to check for availability by calling 636-938-7198.
Playground
A playground is located in the picnic area.