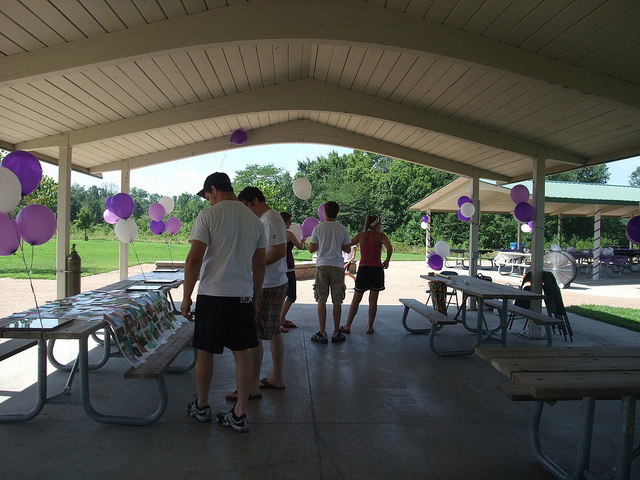 Individual picnic sites are available in the park.
Picnic Shelters
For large gatherings, you can reserve one of two nice picnic shelters for $50 per day. If not reserved, each is available free of charge on a first-come, first-served basis. Each shelter has electricity, a group grill and can accommodate up to 75 people. There is a water spigot in front of the shelters. For your convenience, there are flush toilets and a playground located in this area.
Shelter Reservations
To reserve a shelter, contact the park to check for availability by calling 636-257-3788. If a shelter is available, fill out the Shelter Reservation Application and mail it to the park for approval. Submission of this application does not guarantee reservation of the shelter.
There is a playground located in the picnic area.