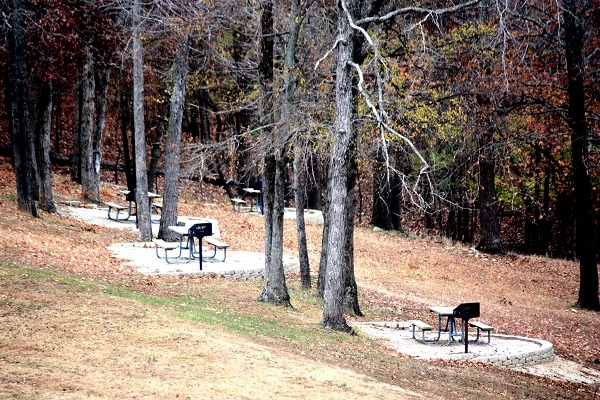 Pack up the kids and a picnic lunch and spend the day outdoors at one of three picnic areas. Picnic sites are located in the Allison Cove day-use area, at the Allison Point boat ramp area and near Shelter 1. Children's playgrounds are located at the Allison Point day-use area near the beach and at Shelter 1.
Two shelters, featuring picnic tables and an outdoor grill, make the park a perfect venue for family gatherings and special outings.
Shelter 1, located in the upper day-use area, has a 75-person occupancy and can be reserved for $50 per day. It is also equipped with electrical outlets.
Shelter 2 is in Allison Cove, has a 50-person occupancy and can be reserved for $35 per day.
To reserve a shelter, contact the park to check for availability by calling 573-297-3232. If available, fill out the Shelter Reservation Application and mail it to the park for approval. Submission of this application does not guarantee reservation of the shelter.If the shelters are not reserved, they are available at no charge on a first-come, first-served basis. Picnicking at the shelter house areas is accessible to persons with disabilities.
PLAYGROUNDS
Playgrounds are located in the Allison Cove Day-Use Area near the beach and by Shelter 1.