To reserve this shelter, visit our reservation page, or contact the park to check for availability by calling 636-458-3813. If not reserved, the shelter is available on a first-come, first-served basis.
Shelter Amenities
Five picnic tables
One grill
Length x width: 39' x 29'
Maximum occupancy: 56
Flush toilet
Water fountain
For more information about the park's picnic areas, click here.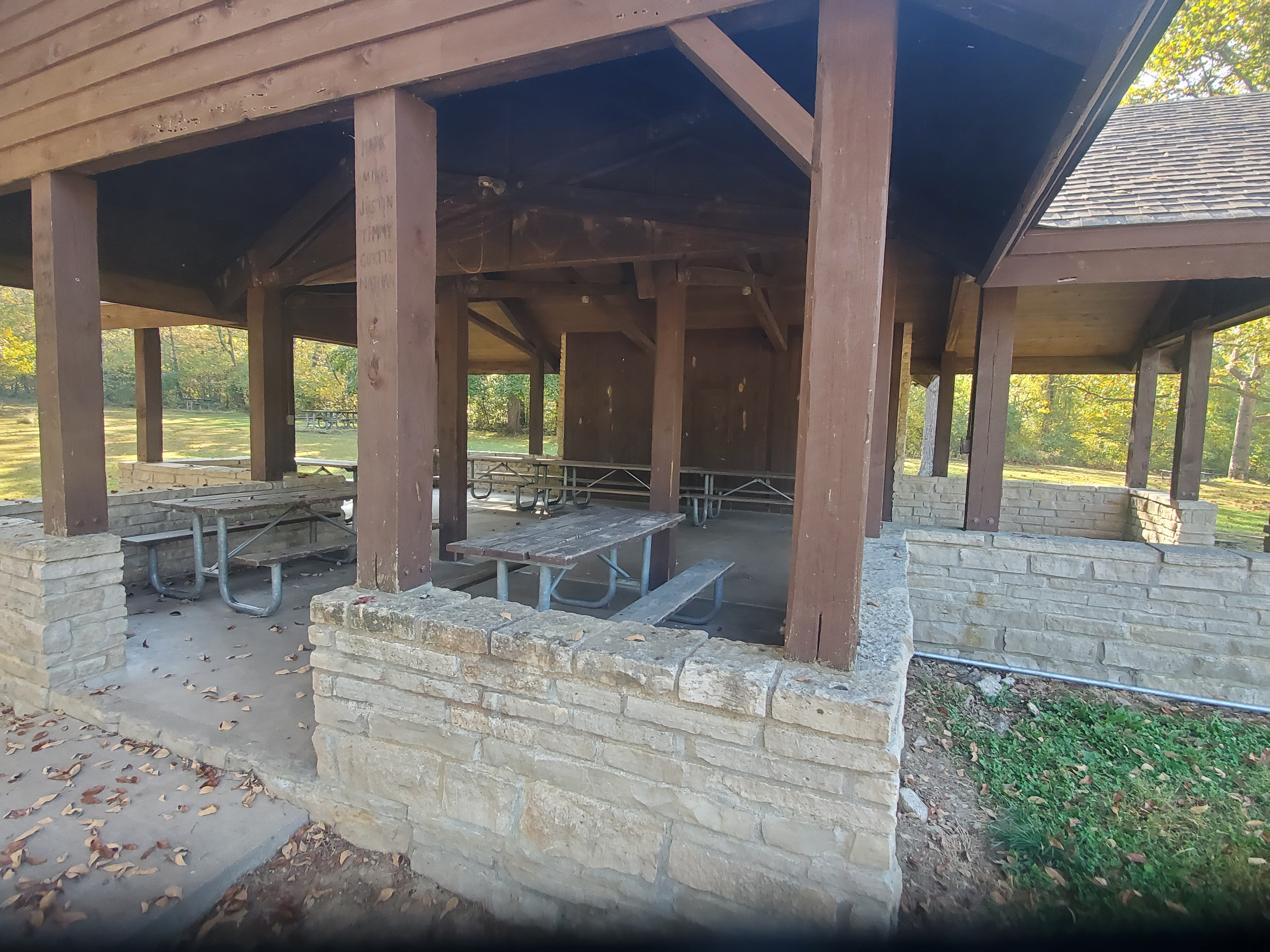 Park Hours
Weather