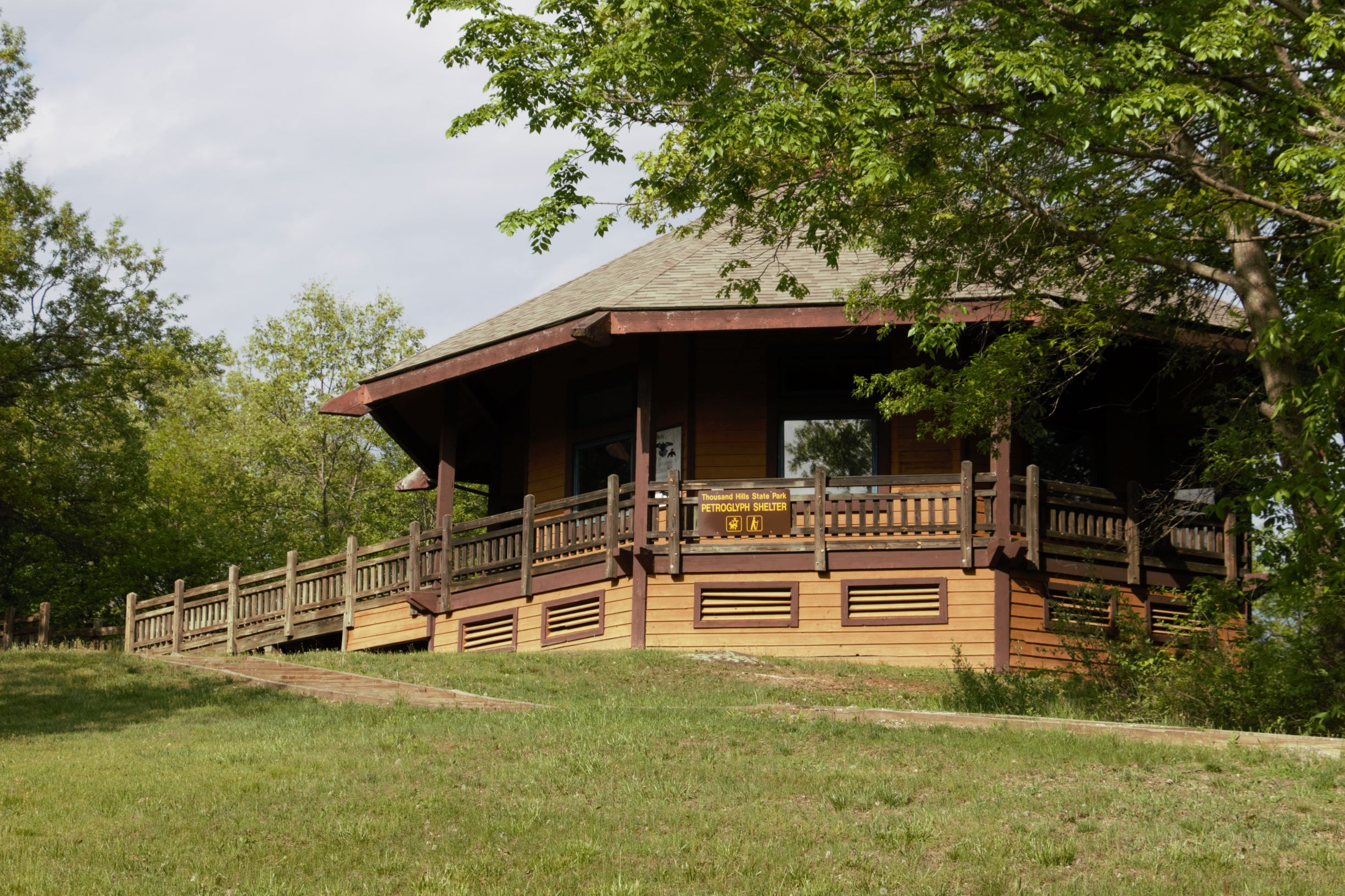 Thousand Hills State Park has a petroglyph site available for public viewing within the Petroglyph Shelter. Here, visitors can see ancient rock carvings left by Native Americans who lived in the area as many as 1,500 years ago.
The Petroglyph Shelter is located next to the swimming beach and can be found two ways:
Follow Big Loop Trail Road through the park and take the first right once you have passed the cabins.
Take the first left once you have passed Campground 2. At the end of the road, you will find the beach, beach house and Petroglyph Shelter. The building to your left is the Petroglyph Shelter.
There is parking available near the shelter, and the site is ADA accessible. The site features an observation deck and interpretive signs that provide more information about the petroglyphs. 
Listed on the National Register of Historic Places, the petroglyphs are historically and culturally significant. Visitors are asked to respect and help protect them. Please stay on the walkway and do not damage, deface, or litter in the shelter or surrounding areas.
The Petroglyph Shelter is open during park day-use hours, year-round.
Virtual Petroglyphs Tour
Park Hours
Weather