For more than 6,000 winter-weary fishermen, the March 1 opening of trout fishing season in Missouri's three state trout parks is the first sign that spring is coming soon. Fishing season for rainbow trout officially begins every year at 6:30 a.m. March 1 at Bennett Spring State Park, Roaring River State Park and Montauk State Park. For many fishermen, it is the unofficial start of spring and the beginning of a summer-long passion that runs until the season's end on Oct. 31.
Troutapalooza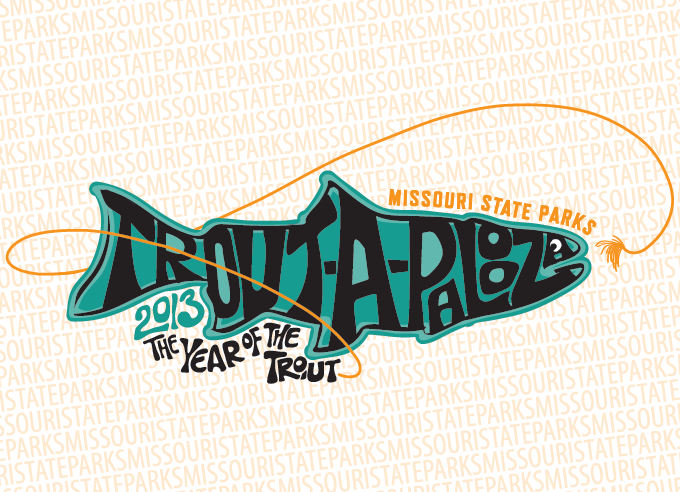 Starting March 1, Missouri State Parks will begin celebrating 2013 as "The Year of the Trout" with "Troutapalooza."
Troutapalooza will feature a series of events designed to engage experienced anglers and introduce new participants to the activity. Taking place throughout the trout season until Oct. 31, 2013, Troutapalooza will include activities to promote fishing for all ages and skill levels.
The following activites and events being planned to take place throughout the season.
Trout Park Passport Program
Monthly Learn2 Fish Clinics
Weekly Drawings
Tournaments
Coloring Contests
Special programs and activities
Want more information on Troutapalooza and all it has planned for you? Find the latest information at Facebook.com/Troutapalooza.
Opening Day Trout Tag Sales
As of Noon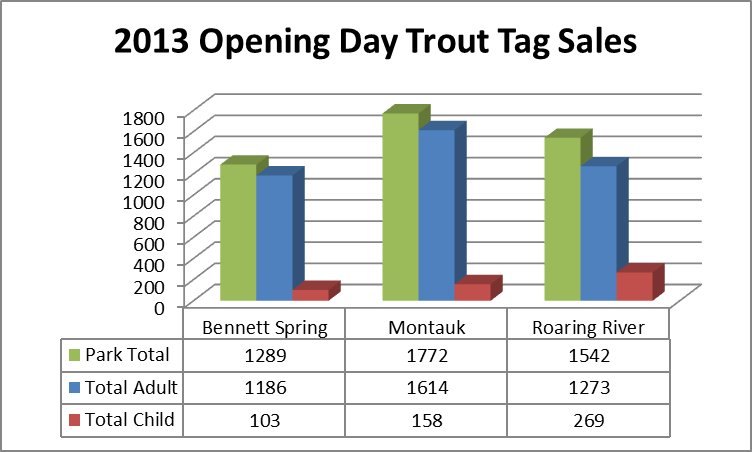 Facebook Photos
Bennett Spring State Park - Opening Day Photo Gallery
Montauk State Park - Opening Day Photo Gallery
Roaring River State Park - Opening Day Photo Gallery