Park Trails
Fire Tower Trail
Bicycling/Mountain Biking

Hiking

Horseback Riding
Trail Rating: Moderate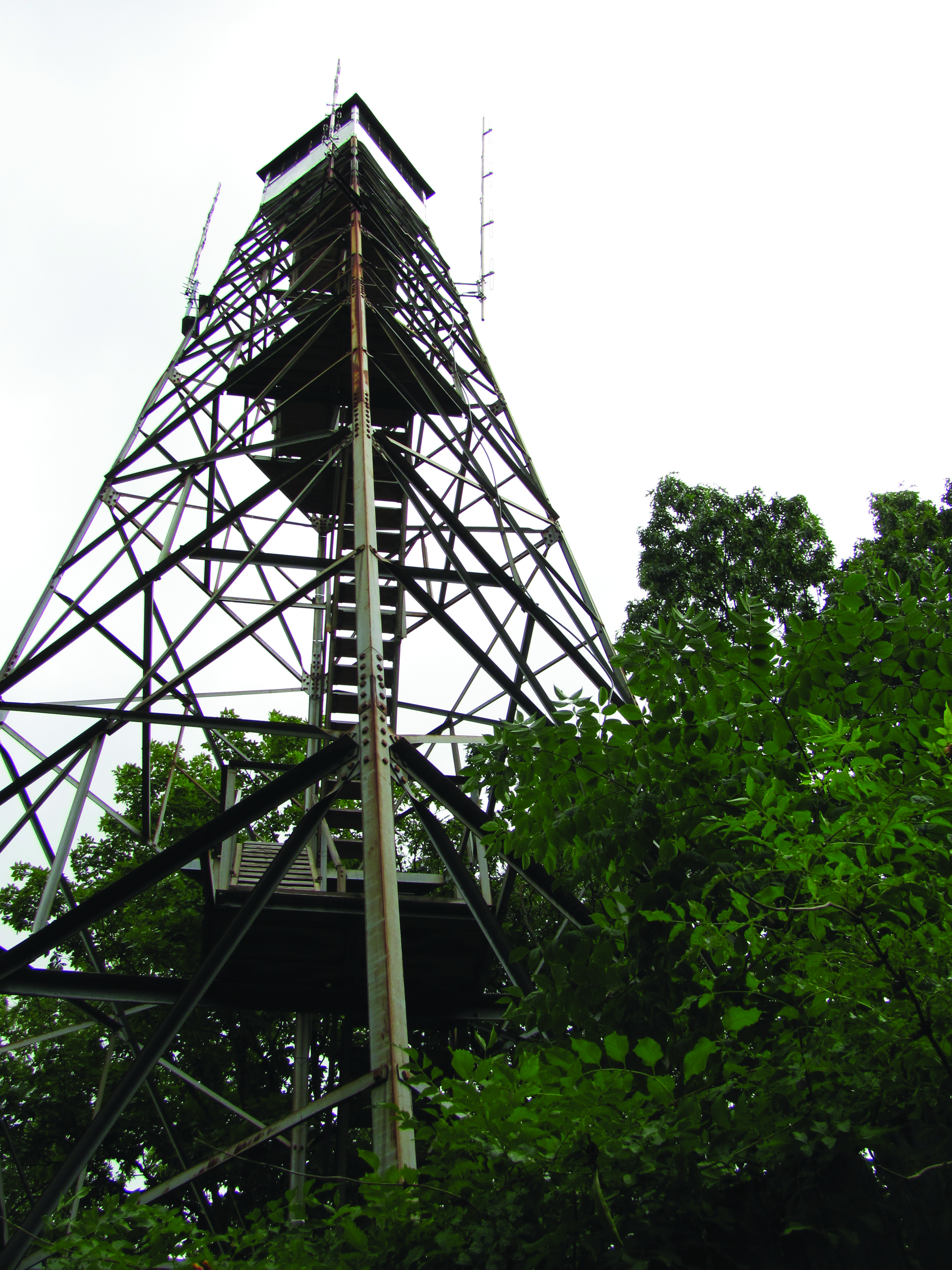 Fire Tower Trail is a great trail to experience the vast vistas of the park and the St. Francois Mountains. The trail makes use of an old gravel road and intersects with Mudlick Trail in four places. The first intersection is with Mudlick Trail's hiking only section. The next intersection goes south onto Miller's Ridge, which offers spectacular seasonal vistas of the area. The third intersection is with white connector 2. A fourth intersection with Mudlick trail, leading to trail shelter 3, is at the top of the trail just before it ends at Mudlick Fire Tower. The tower was constructed by the Civilian Conservation Corps in 1936 at the highest point of Mudlick Mountain, 1,313 feet above sea level. The 85-foot-tall tower is closed to the general public but is still used to spot fires in the surrounding countryside.
You may experience:
Natural surface, dirt, mud, gravel, shifting rocks, slippery surface, etc.
Rocks, roots and/or downed vegetation on trail        
Steep grades and inclines more than 10 percent
| Length | Estimated Hiking Time | Type | Blazes | Trailhead |
| --- | --- | --- | --- | --- |
| 2 Miles | 1 hour, 30 minutes | Linear | Red | Just south of the visitor center off Hwy. 43 |
Paved Bicycle Trail
Bicycling/Mountain Biking

Hiking
Trail Rating: Easy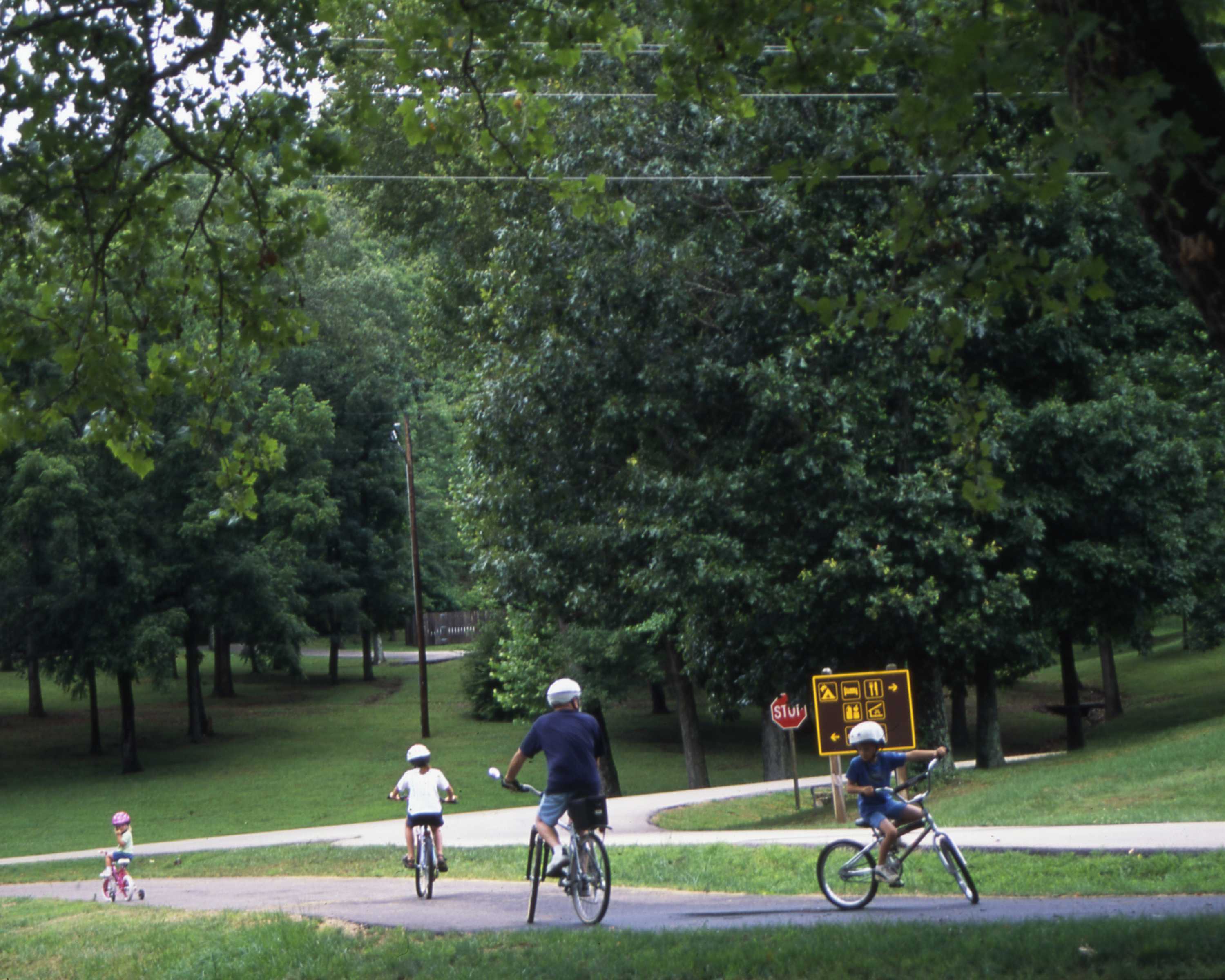 This accessible paved path extends from campground #1 to the park store.  It was designed to give park users safe passage alongside State Highway 143.  Bicyclists, hikers, walkers, joggers, skate boarders, roller skaters, and wheelchairs are permitted on the trail and may travel in both directions keeping to the right when they meet other users. Visitors use this trail to travel by the picturesque Big Creek and to access park amenities, such as the campgrounds, visitor center, park store, picnic areas, playgrounds, hiking trails and dining lodge.
You may experience:
Slippery conditions and/or downed vegetation
Road/highway crossing
| Length | Estimated Hiking Time | Type | Blazes | Trailhead |
| --- | --- | --- | --- | --- |
| 1.5 Miles | 40 minutes | Linear | Green | 1) In campground 1 between campsites 84 and 85; 2) At the park store |