Park Trails
Beech Tree Trail
Trail Rating: Moderate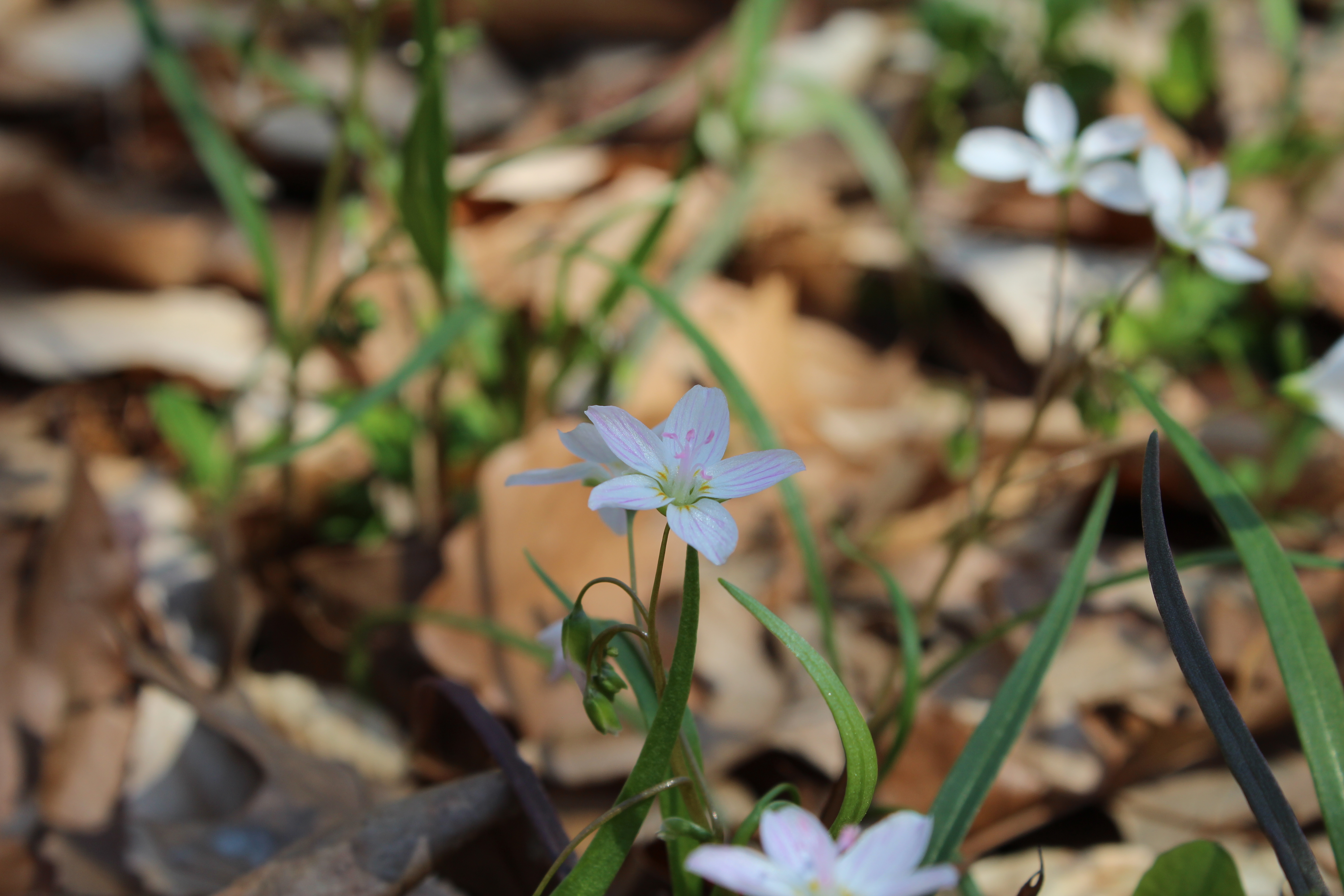 Beech Tree Trail showcases many of the unique aspects of Crowley's Ridge in southeast Missouri. The trail begins on the top of the ridge and descends into bottomlands before returning to the ridge top, passing through different natural communities along the way. 
Crowley's Ridge rises up to 250 feet above the surrounding flatlands of the Mississippi River delta. Some of the trees, wildflowers and ferns of Morris State Park are restricted in Missouri to this long-running ridge that extends from the Cape Girardeau area to the north into northern Arkansas to the south. American beech, Hercules club and many herbaceous plants commonly associated with forests of the eastern United States have their westernmost range on or around Crowley's Ridge. The fragile soils were formed through thousands of years of wind-blown deposition of glacial silt and are highly fertile. These wind-blown soils are called loess and often develop near floodplains of large river systems. Dissected slopes on the eastern edge of Morris State Park give a glimpse of the soil composition of Crowley's Ridge.    
The first .1 mile of the trail is considered accessible. The final section of the trail along the orchard is private property so hikers are asked to be respectful of property owners. Mosquitoes are common and can be abundant during the late spring, summer and early fall.
You may experience:
Natural surface, dirt, mud, gravel, shifting rocks, slippery surface, etc.
Rocks, roots and/or downed vegetation on trail        
Steep grades and inclines more than 10 percent
Bridges and/or structural crossings
Occasional water over trail
| Length | Estimated Hiking Time | Type | Blazes | Trailhead |
| --- | --- | --- | --- | --- |
| 2.25 Miles | 1 hour, 40 minutes | Loop | Red | At the main parking area |