Gov. Jay Nixon added another mile to his total during a hike at Thousand Hills State Park, and gained some new recruits for his 100 Missouri Miles Challenge.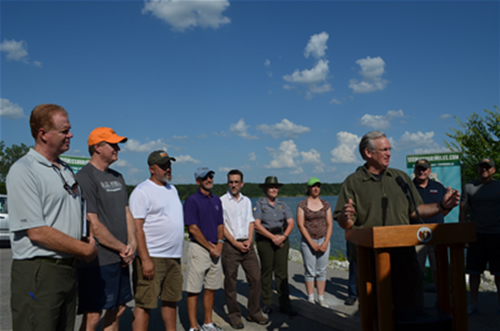 State Rep. Nate Walker, R-Kirksville, was among the participants on the hike Thursday on the park's 1.25-mile Red Bud Trail, and said he had signed up for the Challenge.
Front page blurb
Gov. Jay Nixon logged miles hiking on Red Bud Trail at Thousand Hills State Park and encouraged Missourians to join him in completing the challenge.
Blog