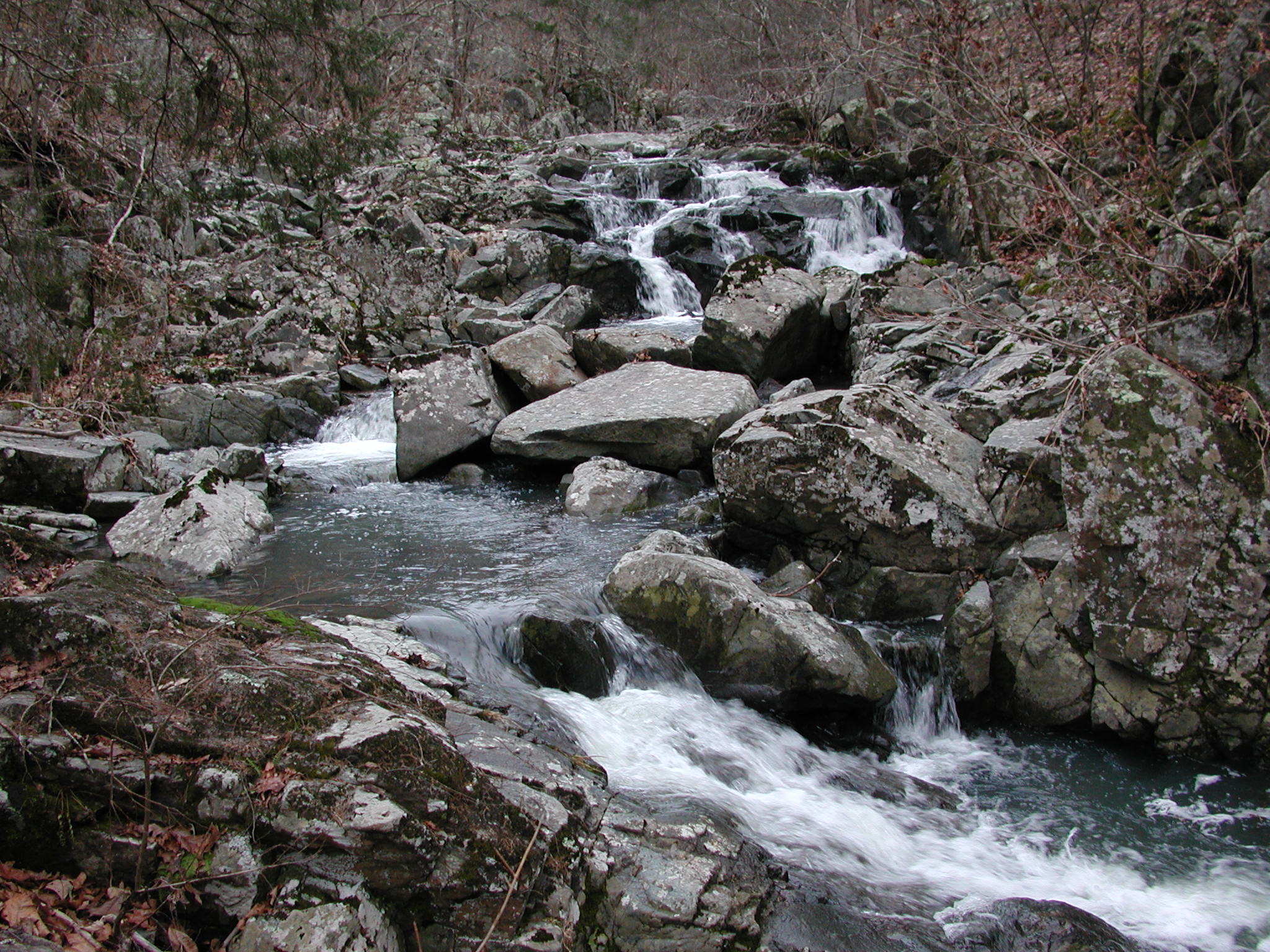 Contact Information
Park office number: 573-856-4411
Emergency number: 911 or 573-224-3090
Visitor center number: 573-856-4424 
Dispersed camping is permitted anywhere along Mudlick Trail. There are also two designated sites for larger groups (seven or more), and three hiking shelters on the trail that allow for overnight stays.
Backpackers must register before starting their trip. Camping is free, but registration is required. Hikers can register at the trailhead, or by filling out the form below.
Campfires are prohibited. Stoves must be used for cooking.
Cutting implements such as saws and hatchets are not allowed on the trail.
Equestrian camping is not allowed on the trail.
SHELTERS
Overnight use of hiking shelters is available Oct. 1 through May 15 only.
Maximum group size for each shelter is 10 persons.
Fires are permitted, but must be built in the shelter's fireplaces. ONLY DOWNED WOOD MAY BE USED. No cutting of standing snags or living trees allowed.
Please do not destroy shelters by adding graffiti, removing stone or shingles, stapling or nailing tarps, etc. The shelters were built by the Civilian Conservation Corps in the 1930s and are considered historic landmarks.
Overnight parking for hikers is allowed at the Shut-Ins trailhead, and at the Mudlick trailhead in front of the comfort station. Trailhead location: 37.26580, -90.49868
The Ozark Trail's Wappapello Section starts south of Sam A. Baker State Park. There is a yellow connector trail in the southernmost section of the park that will take you to the trailhead. For more information about backcountry camping on the Ozark Trail, visit this link.
Backcountry Camping Permit Form