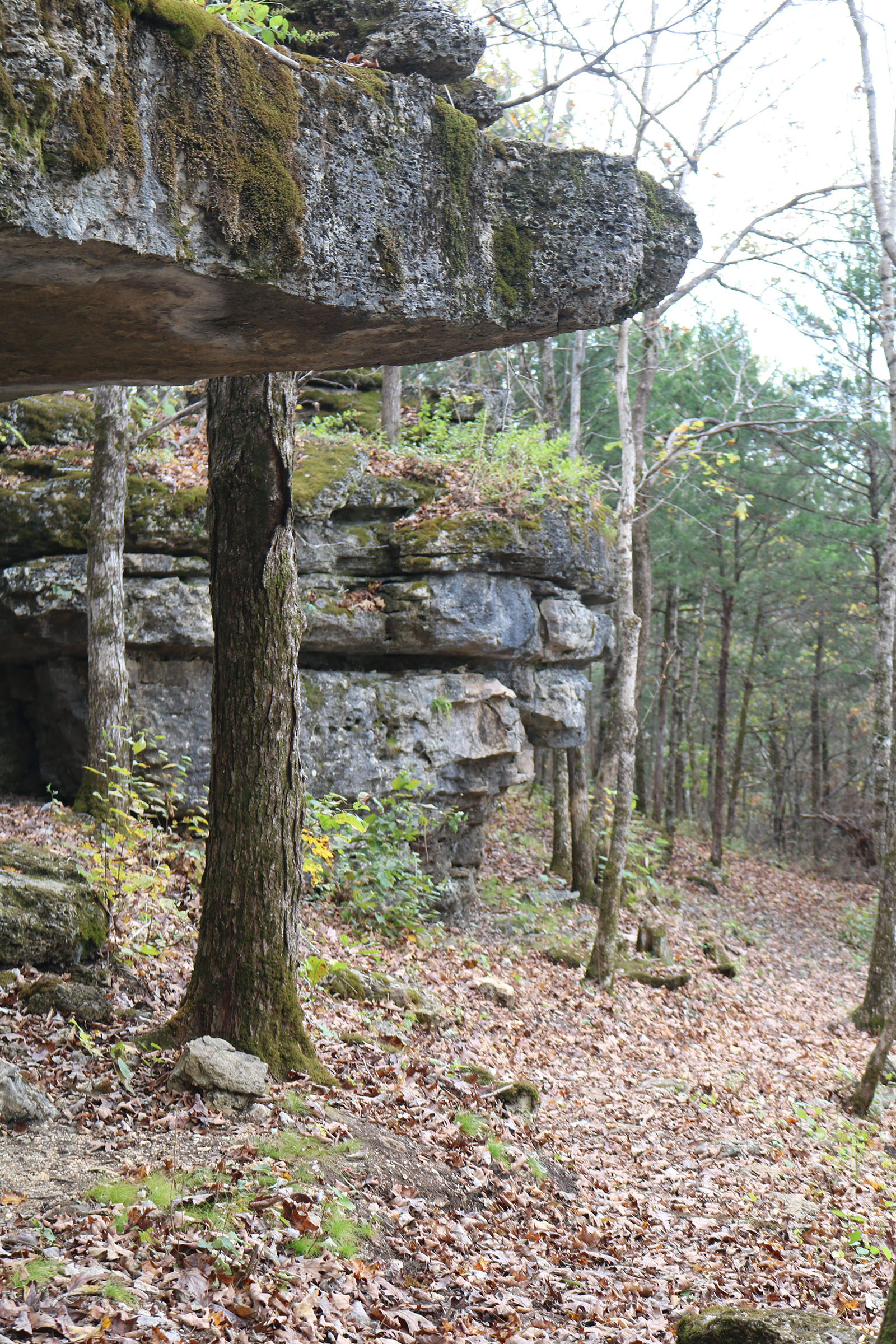 Contact Information
Park phone number: 573-751-5211
Emergency number: 911
Dispersed camping is allowed on several trails in the area: Brushy Creek Trail, and both the Upper Current section and Blair Creek section of the Ozark Trail. Hikers must camp at least 100 feet from the trail; 200 feet from any major public use area, water source or private property; and at least one-fourth mile from the trail entry/exit point.
Backpackers must register before starting their trip. Camping is free, but registration is required.
Backcountry camping is not allowed in Echo Bluff State Park, or in day-use areas of Current River State Park.
Overnight parking for hikers is allowed at the Echo Bluff Trailhead: From the main entrance of Echo Bluff State Park, follow Echo Bluff Drive for 2 miles; the trailhead parking lot will be on your right. Backpackers can also park at the Himont Trailhead, located at County Road P-235, Bunker, MO 63629. Trailhead locations: Echo Bluff) 37.30437, -91.40384; Himont TH) 37.30958, -91.24493.
The Ozark Trail's Blair Creek Section travels through Roger Pryor Pioneer Backcountry -- For more information about backcountry camping on the Ozark Trail, visit this link.
BACKCOUNTRY CAMPING PERMIT FORM