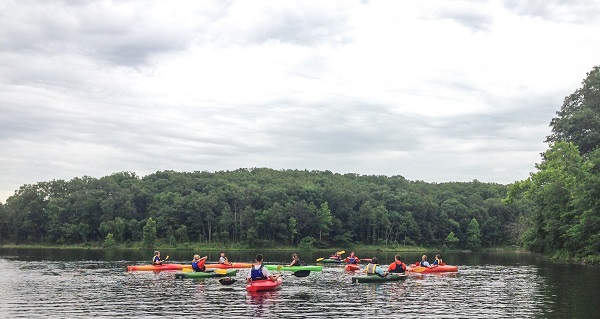 By reservations only. Reserve a single- or double-person (tandem) kayak, or a canoe at the park for use on Lake Lincoln only. Reservations can be made by contacting the park office.
Rates:
$12.50 for half a day (8 a.m. to 1 p.m. or 2-7 p.m.)
$25 all day (8 a.m. to 7 p.m.)
All rentals include paddles, life jackets and a parking hang tag for a reserved parking spot at the beach parking lot. You must be at least 18 years of age and have a valid driver's license, which will be held until all watercraft/equipment is returned.
You will need to go to the campground check station after 8 a.m. to get your watercraft equipment.
No watercraft rentals will be allowed if it is storming or if storms are in the area. Please call the park office at 636-528-7247 between 8 a.m. and 4 p.m. to modify or cancel your reservation.