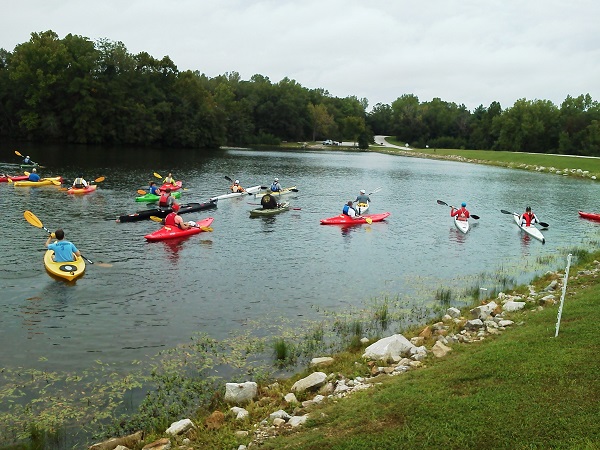 RENTAL NOTICE:
Watercraft rentals are available for all-day rentals.
Upon arrival, renters will be issued life jackets and paddles according to their watercrafts rented. No extra life jackets or paddles will be issued.
A Watercraft Agreement will be completed at the park. A driver's license will be obtained by the park office and kept there until all rented equipment is returned. 
Rent a kayak, paddleboard or canoe to enjoy the lakes and the water trail. Watercrafts can be rented at the park office.
Rates
Canoes:
Kayak (one-person):
Kayak (two-person):
Paddleboards:
Things to know:
You can rent watercrafts from 8:30 a.m. to 4 p.m. every day of the week April 1 through Oct. 31 and 9 a.m. to 3 p.m. every day of the week Nov. 1-15. Watercraft must be picked up by 2 p.m. and returned by no later than 4 p.m. (April 1-Oct. 31) and 3 p.m. (Nov. 1-15).
The appropriate number of paddles and safety vests will be issued at the park office for those using the watercraft.
The lessee will be charged for lost or damaged rental equipment. Charges for this equipment will be valued at replacement cost of like items.
Swimming is allowed only at the swim beach and not from the watercraft. Anyone violating this policy will be removed from the park.
Watercrafts must remain in the main lake. Transporting crafts to any other lake is not permitted.
Parking and watercrafts are located at the beach parking lot area.