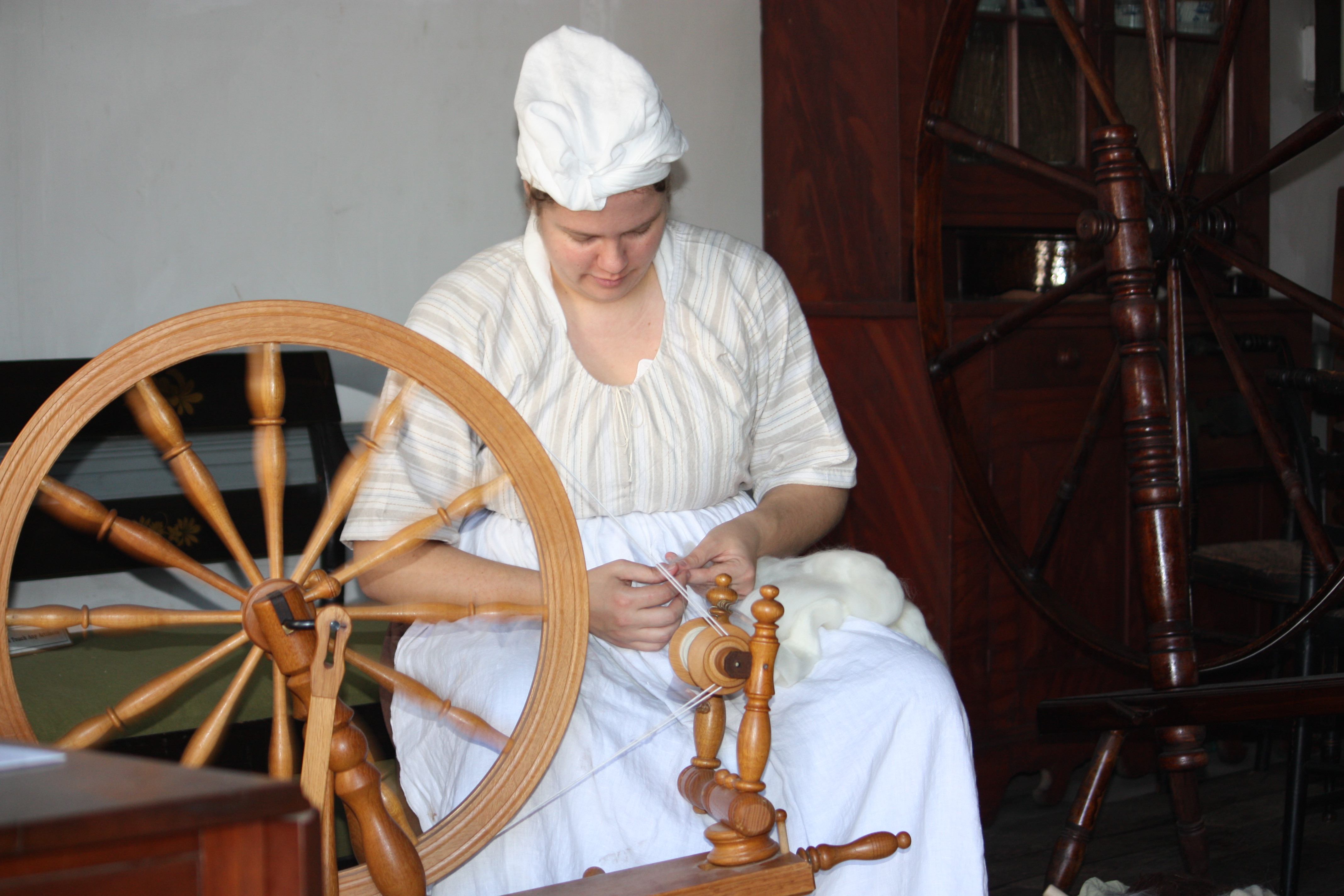 At First Missouri State Capitol State Historic Site, you can learn hands-on about early Missouri history. Learn basket weaving, butter churning or rope making from the talented staff, or take a tour and learn about Missouri's early statehood. Tours happen every day on the hour, and group tour rates are available. Click on the links on the right for some resources for teachers.
Youth Programs
In addition to our normal tour, we are extremely happy to work with groups and offer youth programs for all ages that include additional hands-on historical elements. Come visit First Missouri State Capitol State Historic Site and learn about life in the 1800s, early Missouri government and much more. These programs can be tailored to group needs, but they require time to plan. Please schedule with us at least four weeks in advance.
Can't come in person? No problem – call the site at 636-940-3322 to inquire about our virtual program option, or check out our Educators Guide.
Special Events
Special events are held throughout the year. Celebrate everything about Missouri from 19th century play to Missouri's complex vie for statehood. Click here to see a list of upcoming events. Many are free!
The Holidays
Christmas Traditions is a big part of the holidays on historic Main Street. The historic site offers candlelit tours, a holiday concert, and a reading of the 1823 classic "A Visit from St. Nicholas." These activities provide visitors with a historical glimpse into holidays past and a break from the bustle of shopping on Main Street.
Legends and Lanterns is another large fall event in St. Charles. The historic site participates in the pumpkin glow and hosts city storytellers in the backyard.