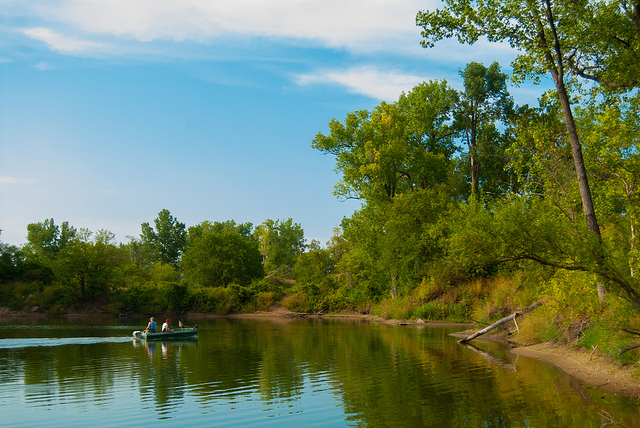 You can launch your boat on the concrete boat launches at Wakonda and Agate lakes. There are no boat launch fees at the park. Motors in exess of 10 horsepower must be operated at idle speed on Wakonda and Agate lakes. (This regulation is strictly enforced). Jasper, Quartz, Granite and Boulder lakes only allow carry-in boats with electric motors.
Watercraft Rental
Rent a kayak at the park office from April 15 to Oct. 31.
Pricing: $5 per hour (minimum two hours) or $20 per day
Jon boats are rented on Agate, Wakonda and Jasper lakes from April 1 to Oct. 31. Agate Lake closes Nov. 1 for waterfowl migration.