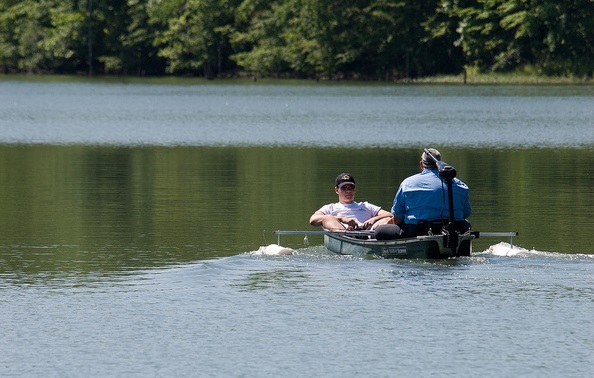 You can access any of the park's four lakes via a gravel boat ramp. The boat ramps are open year-round. Man-powered boats and boats with electric trolling motors are allowed on the lakes; the use of gas-powered motors is not permitted. There are no launch fees. A fishing pass must be obtained from the park office for access to Apollo and JoLee lakes.
Canoe Rental
Rental times:
April - September: 7 a.m. - 8 p.m. Daily
October - March: 7 a.m. - 5 p.m. Daily
Fees:
2-hour Rental: $20 ($5 for each additional hour)
All Day Rental: $40
Rentals can be made at the park office and require an ID and a contract. Life jackets and paddles are included with the rental.