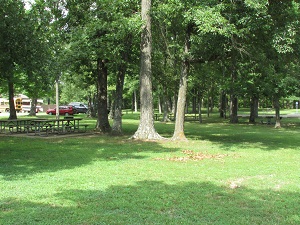 Picnic tables with grills sit beneath shade trees in the day-use area of the park and near the playground. Some sites are accessible. Restrooms are available in the picnic area.
Picnic Shelters
Get your family or a group of friends together under one of the park's three picnic shelters. Occupancy is 75 people per shelter.
Shelter #1 is in the day-use area and can be reserved for $50 per day. It is available for use and reservation year-round. This shelter is accessible to people with disabilities.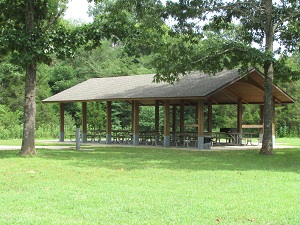 If not reserved, the shelters are available at no charge on a first-come, first-served basis.
Shelter Reservations
To reserve a shelter, visit our reservation page, or contact the park to check for availability by calling  573-856-4411.
Playground
There is a playground located at the day-use area.