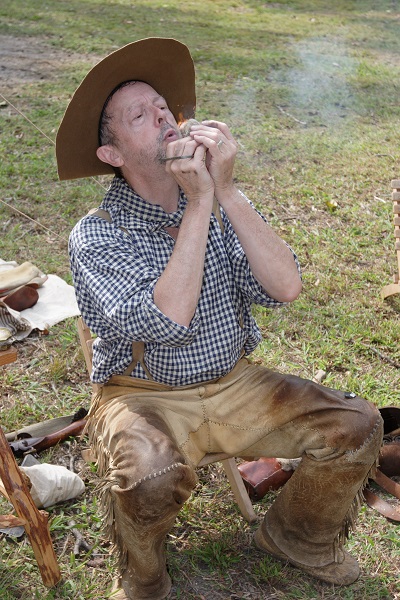 Living History Day is an annual event held at Big Oak Tree State Park. The event is held on the second Saturday in September. Demonstrators show their skills in blacksmithing, weaving, spinning, quilting, woodcarving, herbalism and making bobbin lace, among others. Music is provided throughout the day, and concessions are available.
Nature Explore Classroom
Big Oak Tree State Park has earned national certification as a Nature Explore Classroom from Dimensions Educational Research Foundation and the Arbor Day Foundation.
The park is the first Certified Classroom constructed at a Missouri state park. They now join a growing network of organizations and institutions that have created effective, nature-based outdoor learning environments for children. This network allows for idea-sharing, peer support and continuous development.
The classrooms, which are being developed across the country, offer interactive elements such as musical instruments made of natural materials, garden or pathway areas and natural materials for building and creating art. Children who learn and grow in Certified Nature Explore Classrooms enhance concentration, develop creativity and problem-solving, relieve stress and improve skills in many areas of development.