To reserve this shelter, visit our reservation page, or contact the park to check for availability by calling 573-548-2201.
Shelter Amenities
Number of tables: eight picnic tables.
Distance to playground: 200 feet.
Distance to trout fishing: 300 feet.
Electricity: yes.
Grill(s): yes.
Length x width: 44' x 22'.
Maximum occupancy: 70.
Restroom: 40 feet to restrooms; available March 1-Oct.31.
Water: hydrant available March 1-Oct 31.
For more information about the park's picnic areas, click here.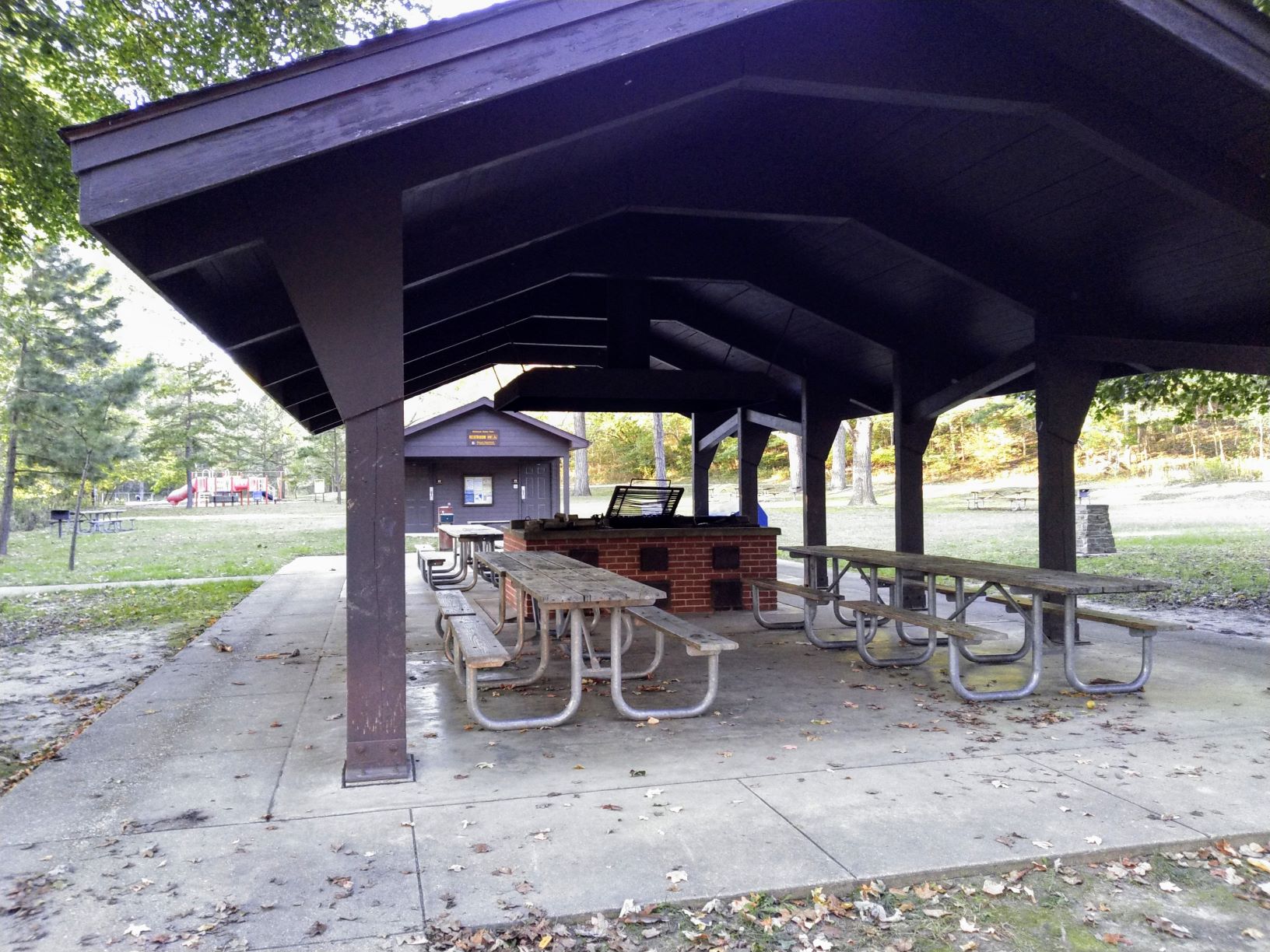 Park Hours
Weather