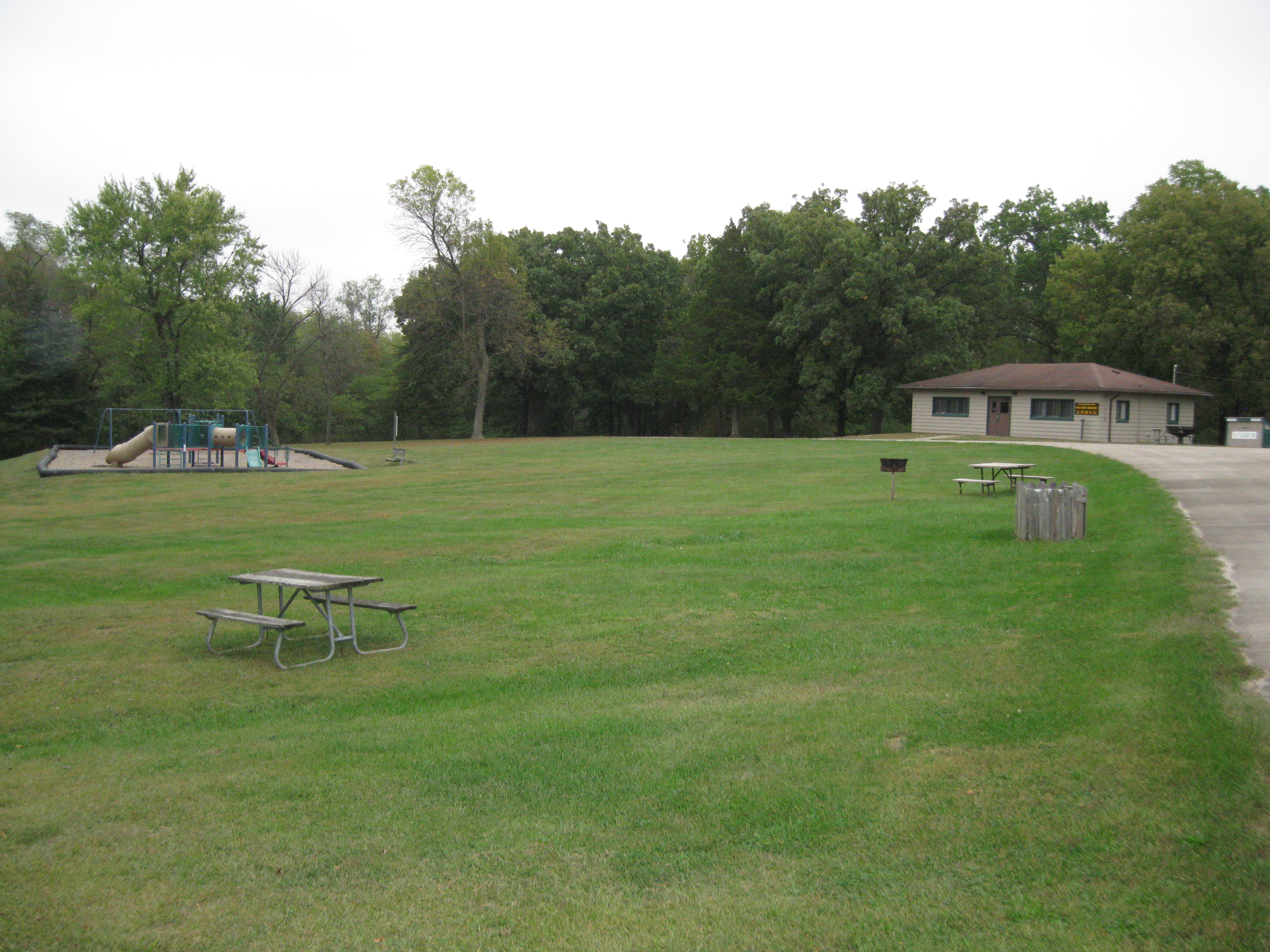 To reserve this shelter, visit our reservation page, or contact the park to check for availability by calling 660-963-2299.
Shelter Amenities
Number of chairs: 70-plus.
Number of tables: 10 picnic tables.
Air conditioning/heating: yes.
Distance to playground: 50 yards.
Electricity: yes.
Grill(s): one grill.
Kitchen: range, two refrigerators, sink and prep table.
Length x width: 24 x 44'.
Maximum occupancy: 60.
Restroom: flush toilet.
Water: yes.
For more information about the park's picnic areas, click here.
Park Hours
Weather