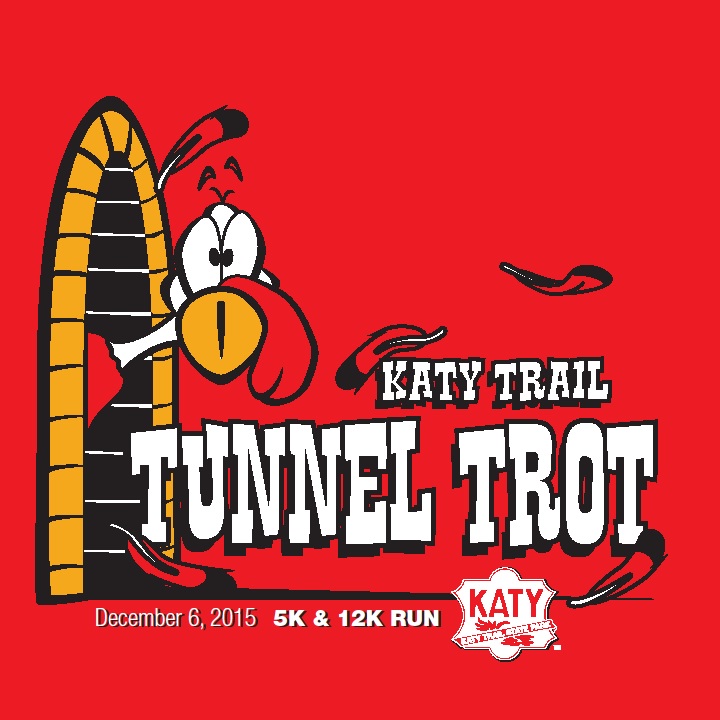 Whether you're a Tom, Jake or Hen, get out and move your tail feathers for the second annual Tunnel Trot on Katy Trail State Park.  Participants have the option of running a 5K or 12K race through the 243-foot long tunnel, the only stone and brick tunnel on the Katy Trail. Both races start at the Rocheport Depot. Refreshments will be available after the race, and awards will be presented to top finishers in each age division, and overall.
5K/12K Trail Races
Race time: 1 p.m.
Entry Fee:
5K: $25
12K: $30
Register for this event online!
Click here to print and mail in your registration.
To guarantee a t-shirt, register by: Nov. 22
Click here for a complete list of events taking place throughout Missouri as part of the 2015 Missouri State Parks Racing Series.