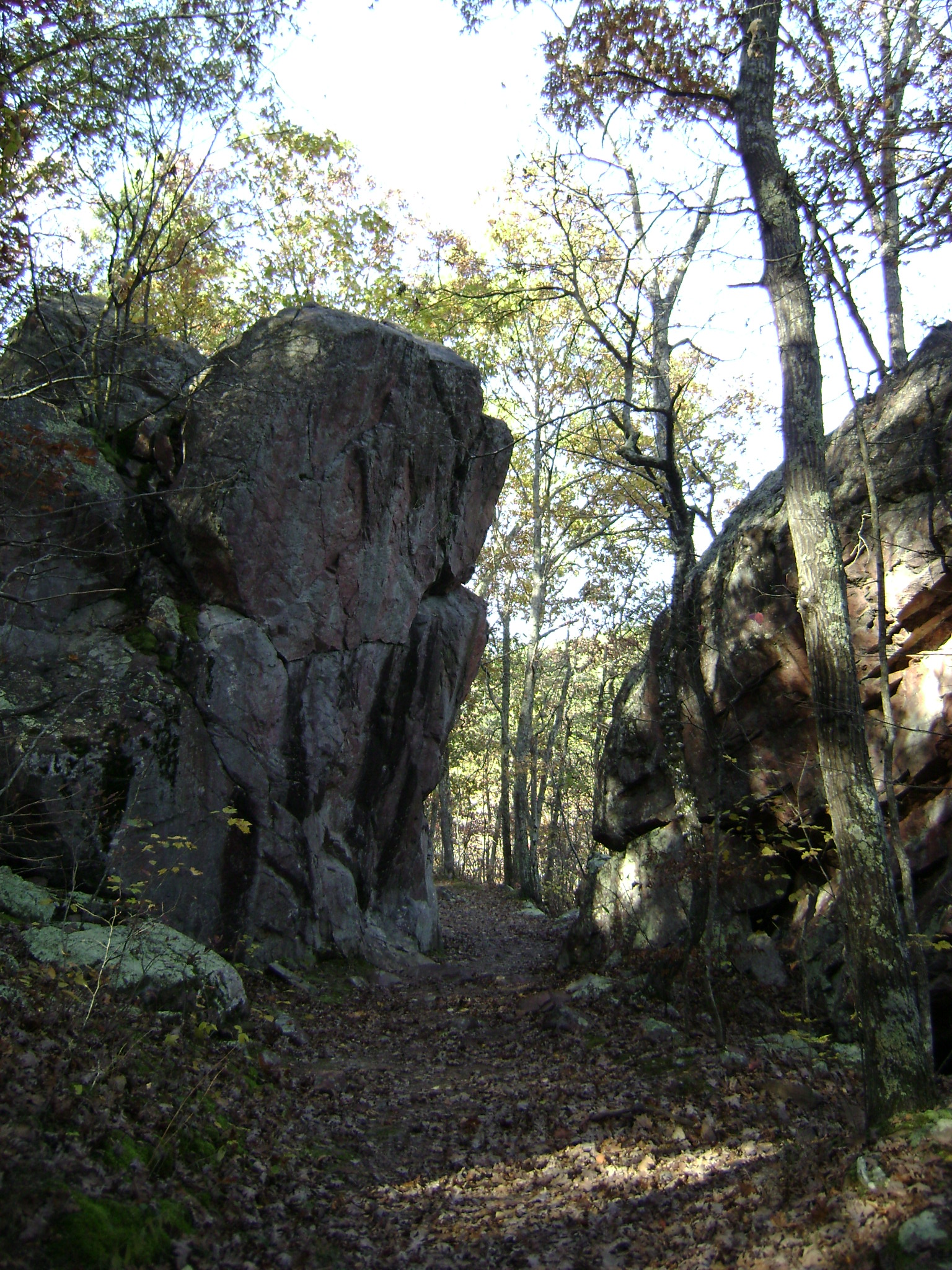 Contact Information
Park phone number: 573-546-2450
Emergency number: 911
Dispersed camping is allowed along the Taum Sauk Section of the Ozark Trail. However, when possible, please use existing user-created campsites rather than impacting another area. Hikers must camp at least 100 feet from the trail; 200 feet from any major public use area, water source or private property; and at least 1/4 mile from the trail entry/exit point. Camping from Highway N, heading east to mile marker 18, is prohibited (MM 18 is just past the connector trail between Scour Trail and the OT). Camping from Taum Sauk Mountain Trailhead, headed west to Mina Sauk Falls, is prohibited. Please do not camp directly at Mina Sauk Falls.
Backpackers starting out from JSI or Taum Sauk trailheads must register before starting their trip. Camping is free, but registration is required.
Campfires are prohibited. Stoves must be used for cooking.
Cutting implements such as saws and hatchets are not allowed on the trail.
All pets must be leashed for their protection and that of other visitors and wildlife.
Overnight parking for hikers starting at Johnson's Shut-Ins is allowed at the Scour Trail trailhead off of Highway N. Overnight parking is also allowed in Taum Sauk at the Mina Sauk Falls trailhead. Trailhead locations: JSI (Scour): 37.55592, -90.83917; Taum Sauk: 37.57280, -90.72827
For more information about backcountry camping on the Ozark Trail, visit this link.
BACKCOUNTRY CAMPING PERMIT FORM