Permitted Uses
The developed section of Rock Island Trail State Park has been designed for walkers and bicyclists, with the portion of trail between Windsor and Purvis Road outside of Pleasant Hill also open to equestrian users. The majority of the trail will be accessible to people with disabilities. All motorized vehicles other than official or emergency vehicles are prohibited. Electrically assisted pedal-powered bicycles and tricycles (maximum speed of 20 mph) are allowed. Also allowed are electrically powered mobility devices for people with disabilities, such as Segways and electric golf carts. Gas-powered vehicles, including ATVs and ORVs, are not allowed. No hunting or discharging of firearms is allowed. All state park rules apply and are posted at trailheads. The trail is open only from sunrise to sunset.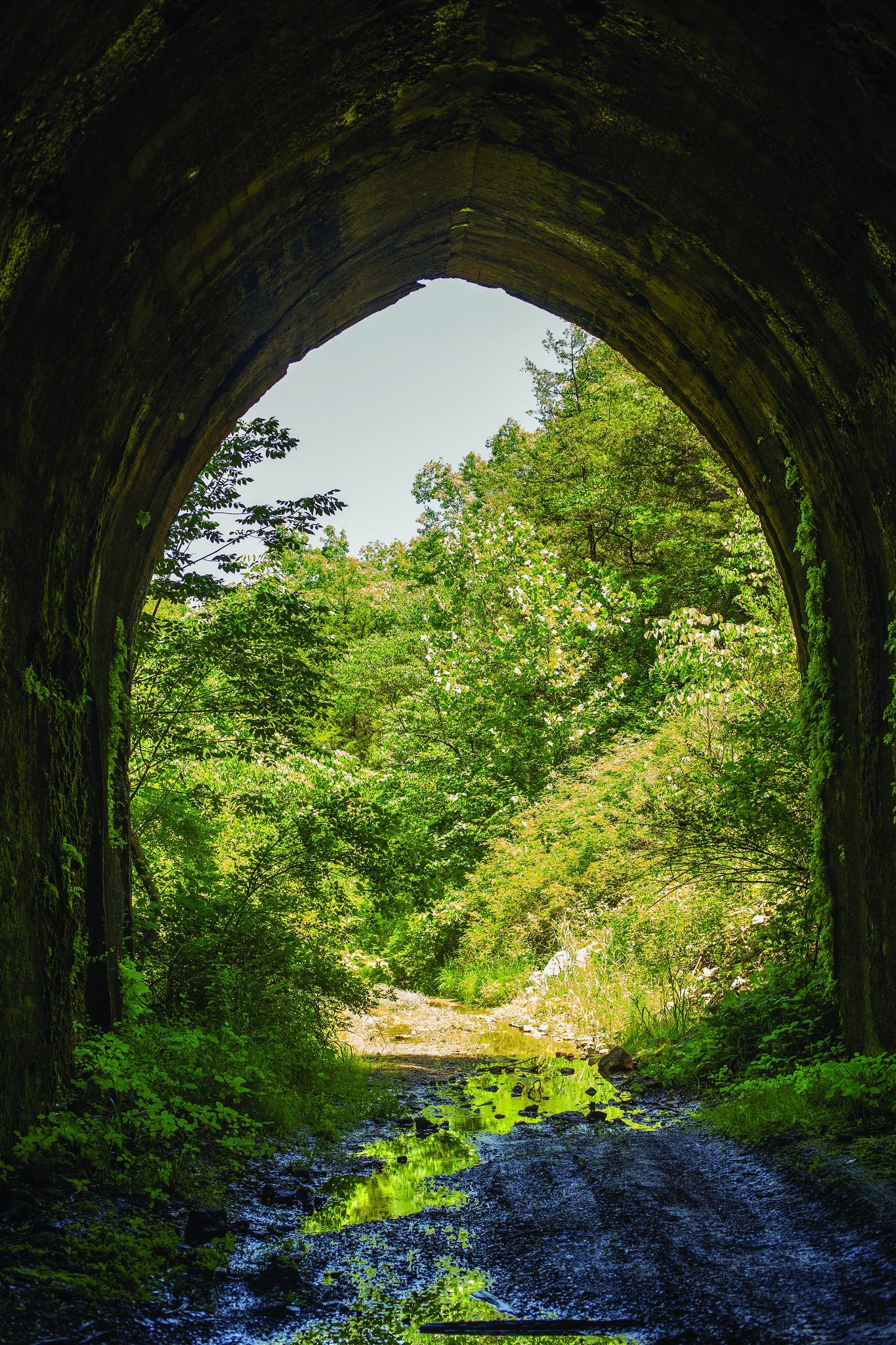 Things to know before you go
Rock Island Trail State Park is open sunrise to sunset.
Only pedestrians, bicyclists and equestrians (only in designated areas) are permitted on the Rock Island Trail.
Water and restrooms are not available at every trailhead. From November through March, water is turned off and restrooms are closed.
Missouri State Parks does not provide camping along Rock Island Trail State Park. Camping is available at public and privately owned campgrounds adjacent to the trail.
Cutting implements, such as saws and hatchets, are not allowed on the trail.
All pets must be leashed for their protection and that of other visitors and wildlife.
All other rules and regulations pertaining to park use are applicable to trail users.
Developed Section
The developed section of Rock Island Trail State Park that is open to the public runs 47.5 miles from Pleasant Hill to Windsor. There are five trailheads, including the trailhead at Windsor that the park shares with Katy Trail State Park.
This developed section of the Rock Island Trail, opened in 2016, was originally considered the Rock Island Spur of Katy Trail State Park. With the acquisition of the Rock Island Railroad corridor, the developed spur became part of Rock Island Trail State Park.
Rock Island Trail State Park is part of a larger rail-to-trail system within Missouri State Parks. At Windsor, Rock Island Trail State Park connects to Katy Trail State Park, the nation's longest developed rail-trail stretching 240 miles between Clinton and Machens in St. Charles County. The park is built on the former corridor of the Missouri-Kansas-Texas Railroad (MKT or Katy) and features 26 trailheads and four fully restored depots along the way. The trail is open to walkers, hikers and bicyclists with sections also open for equestrian use. Katy Trail State Park annually attracts more than 400,000 visitors.
Rock Island Trail State Park will connect to Jackson County's Rock Island Trail, and will become part of a trail network spanning the entire state of Missouri, linking Kansas City to St. Louis.
Undeveloped Section
Public use of the undeveloped section is prohibited.
Dec. 14, 2021
The Missouri Department of Natural Resources accepted ownership of 144 miles of corridor extending from Windsor to Beaufort. MCRR, a wholly-owned subsidiary of Ameren Missouri, donated the property to the state at no cost. At closing, MCRR also assigned the Missouri Department of Natural Resources its rights to build "rail with trail" along a 12.6-mile section of active rail line that extends from Beaufort to Union. Since that time, the current owner of this portion of the line has begun the process of abandoning 9.71 of those miles.
Nov. 18, 2022
The Federal Surface Transportation Board issued a Notice of Interim Trail Use, granting parties a one-year period to negotiate an Interim Trail Use Agreement for the corridor between Beaufort and Union.