Learn more about the park at the outdoor interpretive area located at the park office. It features a large relief map of the park carved from stone. Park brochures, trail maps and interpretive materials are available in the park office, as well as Ha Ha Tonka souvenirs, which can be purchased, such as t-shirts, books, postcards and more. Water and restrooms are located in this area.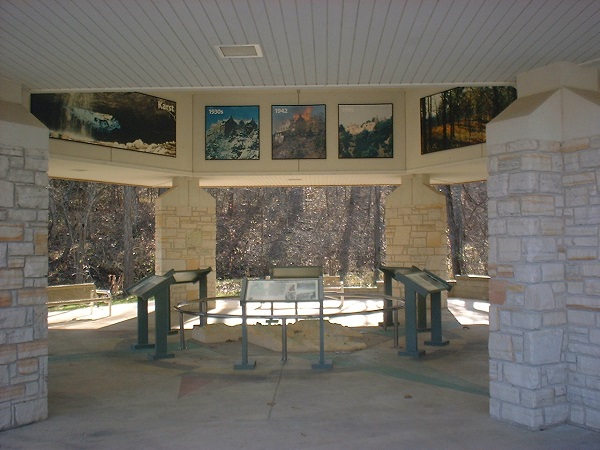 Hours
Summer Hours (On-Season)
April through October
7 a.m. to sunset daily
Winter Hours (Off-Season)
November through March
8 a.m. to sunset daily
The outdoor interpretive area, restrooms and brochures are available during these times. The park gates are closed at sunset. 
Weather