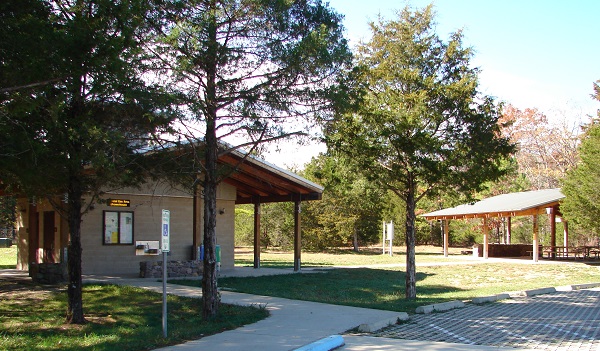 Special-use camping areas are for use by nonprofit organizations. These areas are assigned on a first-come, first-served basis and may be reserved by calling 573-546-2450, ext. 1000. Reservations can be made during the calendar year. Organized youth groups (Scouts, 4-H, church, etc.) have priority.
Fees: $2 per person, per night (A $15 deposit is required when the reservation is made.)
A full-service restroom with flush toilets and hot showers is available during the on-season.
Area 1: Holds approximately 50 people
Shelter
Fire pit
Picnic tables
Area 2: Holds approximately 15 people
Picnic table
Fire pit
Lantern post
Area 3: Holds approximately 15 people
Picnic table
Fire pit
Lantern post
Area 4: Holds approximately 10 people
Picnic table
Fire pit
Lantern post
Park Hours
Weather