Camping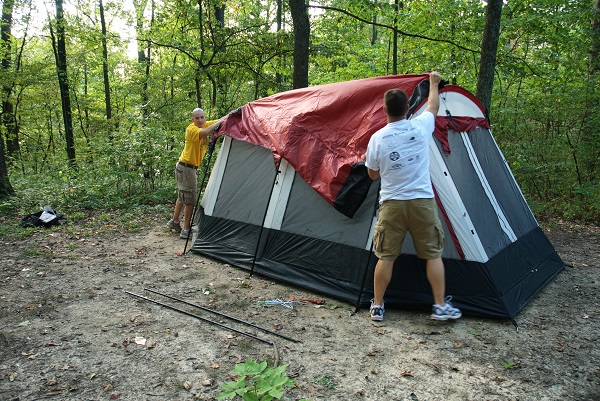 Trail of Tears State Park offers basic, electric and sewer/electric/water campsites and a special-use camping area.
You are now able to reserve your Missouri State Parks campsite up to 12 months in advance, expanding from the previous six-month window. To make a reservation or view campsites details, photos and availability, go to the reservation website by clicking the "Make a Reservation" link below and start planning your trip today. Reservations may also be made by calling toll free 877-ICampMO (877-422-6766). Printable campground maps are available for your reference by clicking the "Map" links.
Individual Campground Information

Campground

Available Dates

Showers/Water Available

Types of Sites

Lake Boutin Campground (Map)

May 1-Oct. 31
May 1-Oct. 31
May 1-Oct. 31
Basic

Campground Amenities (Click here for a guide to the symbols.)


Mississippi River Campground (Map)

Year-round
April 1-Oct. 31
Year-round
Electric, Sewer/Electric/Water

Campground Amenities (Click here for a guide to the symbols.)

Important Camping Information:
Reservable sites may be available on a walk-up registration basis if the site is not reserved. Before occupying a site, check with the park staff or follow the directions on the posted card or signs.
During the off-season (November through March), water is off for full hookup sites, and showerhouses are closed. Potable water is available from the frost-free spigot at the dump station.
The railroad near the Mississippi River Campground is still active.
Campers planning to carry in firewood must comply with current firewood advisories.
Camping is limited to any 15 days within a 30-consecutive-day period at any one park or historic site.
Other Types of Camping Areas Available in the Park: