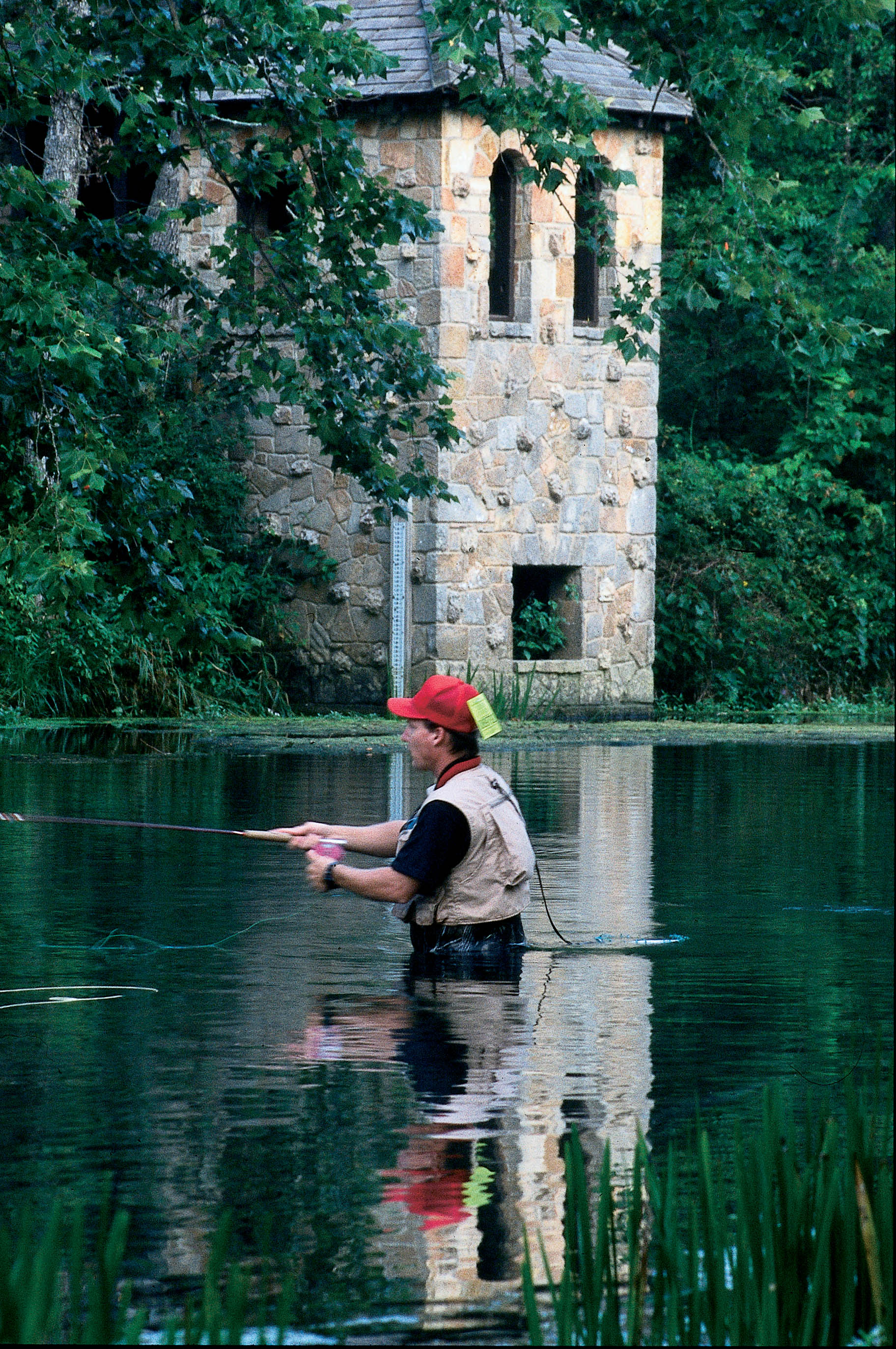 There are few things as thrilling as that first tug on the line, the tip of the fishing pole nodding toward the water.
Whether you take the lunker home with you or not is up to you, but Missouri's state parks offer unmatched opportunities to catch an astonishing array of game fish.
Looking to fish for trout? The streams at Bennett Spring, Montauk and Roaring River state parks are stocked every night, and these parks are the site of some of the premier trout fishing in the country.
Or perhaps you're interested in some of the world's premier freshwater game fish: crappie and largemouth bass. You might try your luck at Lake Wappapello State Park in southeast Missouri or the lake at Watkins Woolen Mill State Park and State Historic Site near Kansas City. Want to do muskellunge fishing? Pomme de Terre State Park is the only park in the state where you can have a true muskellunge experience.
All fishing in Missouri's state parks is governed by state fishing regulations. Make sure to take note of catch limits posted at each park.
Trout Fishing Videos
Discover Trout Fishing in Missouri