Birding in Missouri State Parks
Missouri State Parks provides 22 accessible trails for visitors wanting to enjoy birding. Trails vary in distance, surface and slope. Birdability offers bird enthusiasts an interactive trail map they can use to find trails that are welcoming, inclusive, safe and accessible for everyone.
Accessible trails contain:
Parking
Manageable surfaces and zero steps
Rest areas and many other ADA considerations
News release: Missouri State Parks adds 22 trails to Birdability program
State Parks Checklist Project
The Missouri Department of Natural Resources and the Audubon Society of Missouri (ASM) have formed a partnership to help Missourians become more familiar with birds through the State Parks Checklist Project, or SPARKS. Through this program, ASM volunteers are collecting bird data for state parks and historic sites and entering the data into the ASM Bird Database. The data is available online in the form of checklists for bird watchers, nature lovers and park users.
By visiting the SPARKS website, you can:
View and print bird checklists for various state parks and historic sites -- with or without seasonal status.
Find information about specific birds, by clicking on the species name on any checklist.
Search by species and find the total number of each species reported at any facility.
See who is reporting bird data for this project and more.
Animals and Plants Checklist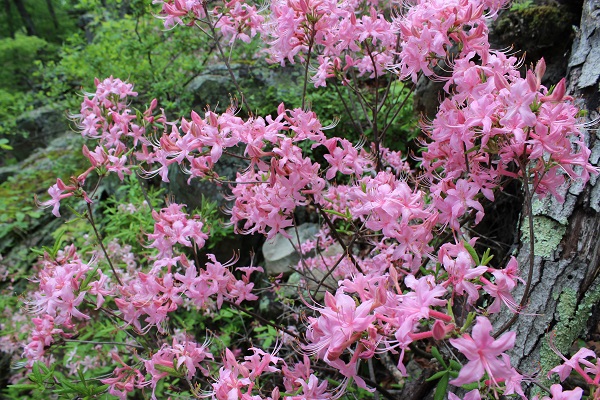 A journey across Missouri will lead visitors across a variety of landscapes, from the rugged terrain of the Ozarks to the rolling hills of northern Missouri. The patchwork of landscapes that make up Missouri offers a variety of plant and animal life. Take time to discover the nature that is Missouri.