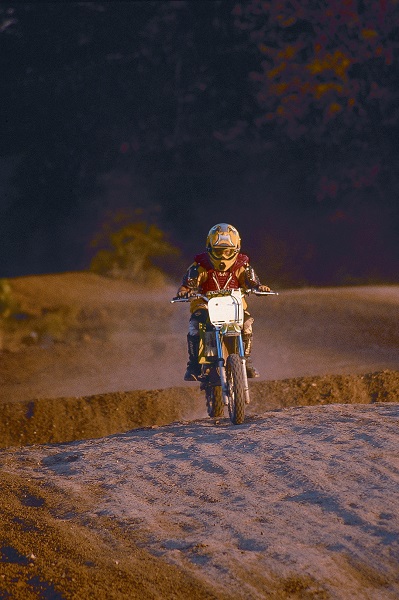 Off-road enthusiasts have two state parks to explore Missouri's outdoors from a different angle. St. Joe State Park, located in a former lead mining area, and Finger Lakes State Park, located in a former coal strip mining area, provide hours of fun with almost 3,000 acres available for riding.
At St. Joe State Park, trails wind through the wooded portions of the park as well as through acres of sand flats, an area created by the sandlike residue or tailings from the lead mining process. The park offers one of the most popular ORV areas in the Midwest, and an ORV campground near the riding area. A trail from the campground to the ORV area provides access to unlicensed ORVs that are not permitted on park roads.
At Finger Lakes State Park, the rugged terrain, with its steep hills and deep ravines, challenges the skills of even the most experienced riders. A special motocross track, designed by professional riders, is the site of numerous motocross and motorcycle races and events each year.   
Purchase ORV Permits online by clicking here.
ORV permits sold online are for same-day use only. Riders must purchase their ORV permit before arriving to the park. Permits are nonrefundable and nontransferable. After purchasing an online permit for the specific park and vehicle type you select, you will receive a confirmation email that includes your receipt and permit. Simply present the permit, in paper or electronic form, at the window upon arrival at the park. Please be sure and read all of the information included on your confirmation letter and permit prior to arrival and bring along the appropriate riding gear. Riders must carry the permit with them at all times when operating the ORV.