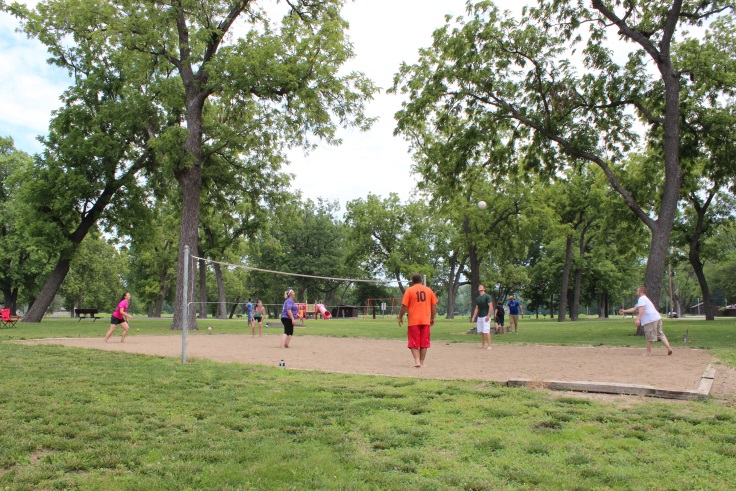 Enjoy a picnic lunch at one of the numerous picnic tables with grills situated in the shade of stately cottonwood, sycamore and walnut trees. The day-use area also offers an open shelter house, modern restrooms and playground equipment.
For larger gatherings, you can reserve the open picnic shelter, which was built in the 1930s by the Civilian Conservation Corps. This shelter, which has electricity and water, can be reserved for $50 per day.
Shelter Reservations
To reserve the shelter, visit our reservation page, or contact the park to check for availability by calling 816-579-5564.
Playground
A playground is available in the day-use area.