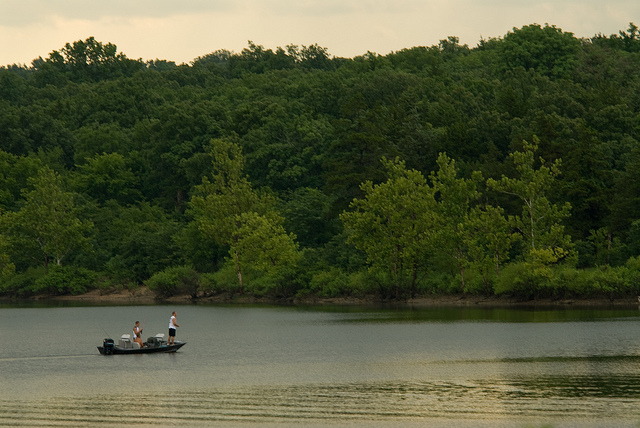 Cast your lines for bass, walleye, catfish, crappie or even muskie. Pomme de Terre Lake is the only lake in Missouri that offers true muskellunge fishing. A fishing pier and marina are features on the Pittsburg side.
Fishing is allowed anywhere on Pomme de Terre Lake. For fishing at the State Park Marina, there is a $2 per day fee for adults and $1 for children.
A fishing report and Pomme de Terre Lake Fish Attractor Maps are provided by the Missouri Department of Conservation.