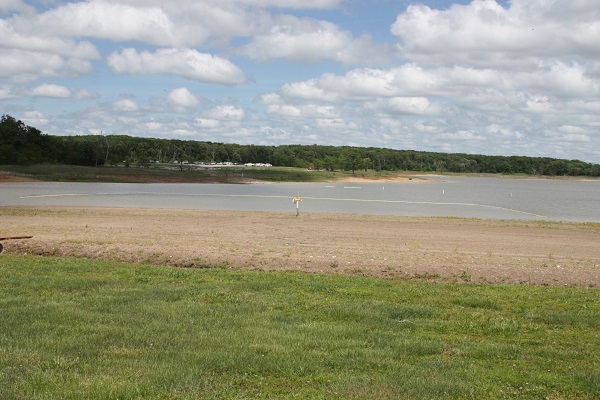 Cool off in Mark Twain Lake! Even though swimming is allowed anywhere in Mark Twain Lake except in front of the boat ramp accesses, the state park provides beach access for swimming at the north end of the park at the Highway 107 Recreation Area. The initial opening of the beach and temporary closings during the on-season depend on lake level and water quality. Any temporary closings will be posted on the beach status page linked below. A change house facility is located nearby. 
There is no lifeguard on duty, so swimming is at your own risk.
No fishing or launching or parking of boats is allowed along the beach.
Pets and alcohol are also prohibited in the beach area.