Shelters are rented during the on-season (April through October). To reserve this gazebo, visit our reservation page, or contact the park to check for availability by calling 636-586-5768.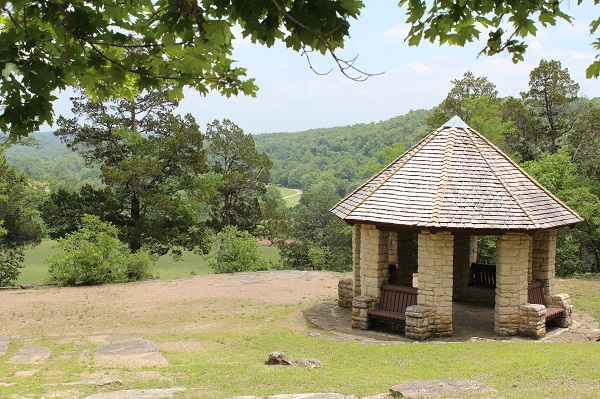 Gazebo Information
Distance to cabin area: 0.1 mile
Distance to campground: 0.7 mile
Distance to pool: 1 mile
Distance to Thunderbird Lodge: 0.6 mile
Length x width: 17' x 17'
Maximum occupancy: six
For more information about the park's picnic areas, click here.
Park Hours
Weather