Park Trails
Paved Bicycle Lake Trail
Bicycling/Mountain Biking

Hiking
Trail Rating: Easy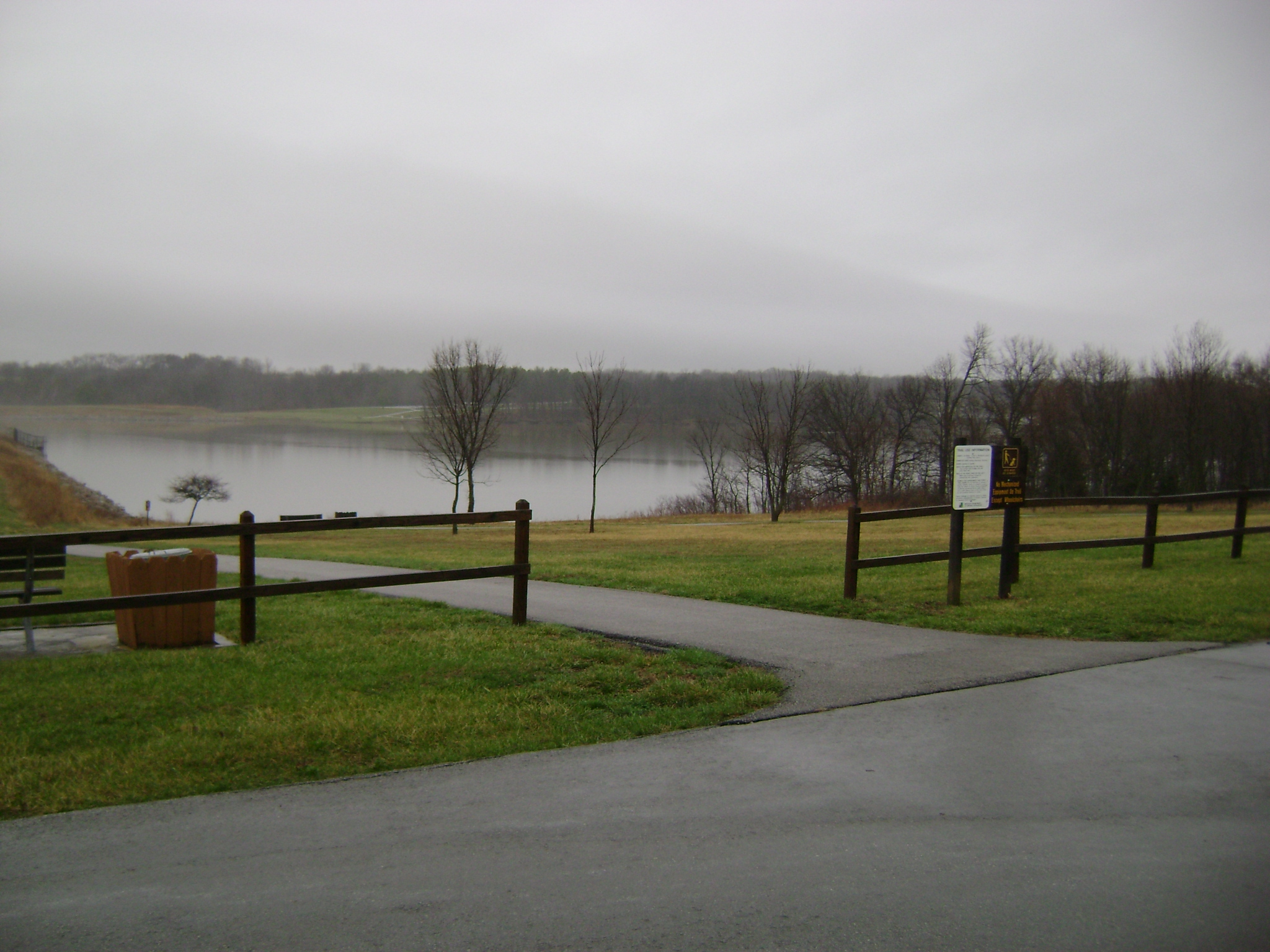 The 8-foot-wide Paved Bicycle Lake Trail circles the 100-acre Williams Creek Lake and has six wooden bridges and one metal truss bridge. The trail has a moderate grade as it meanders through an oak-hickory woodland with openings that offers vistas of the lake.
Deer, turkeys and songbirds often can be seen along the trail. In winter, geese and occasionally bald eagles can be seen on the ice or flying over the lake.
A point of interest is the seasonal waterfall in Williams Creek, about 2,000 feet north of the swim beach. A wooden overlook deck provides an opportunity to rest and enjoy the peaceful setting. Park benches are scattered along the trail to serve as rest stops. A .25-mile gravel spur leads to the park's special-use area.
Be alert for some hazards on the bicycle trail. The narrow, wooden bridges are slippery when wet or ice covered, and some are located on blind corners.  Reduce bike speed when approaching them, and anticipate pedestrians being in the middle of the path.  In some locations, the pavement edge drops off sharply. Watch for moss at trail edges, water seeping across the path and sunken or uneven trail surfaces.
You may experience:
Slippery conditions and/or downed vegetation
Bridges and/or structural crossings
Occasional water over trail
| Length | Estimated Hiking Time | Type | Blazes | Trailhead |
| --- | --- | --- | --- | --- |
| 3.75 Miles | 1 hour, 55 minutes | Loop | Yellow | 1) on the east side of the dam near campground 1; 2) on the west side of the dam on the road to the picnic shelter; 3) at the boat ramp parking area; 4) at the beach parking area; 5) at the Williams Creek picnic area |