Park Trails
Wilderness Trail
Trail Rating: Rugged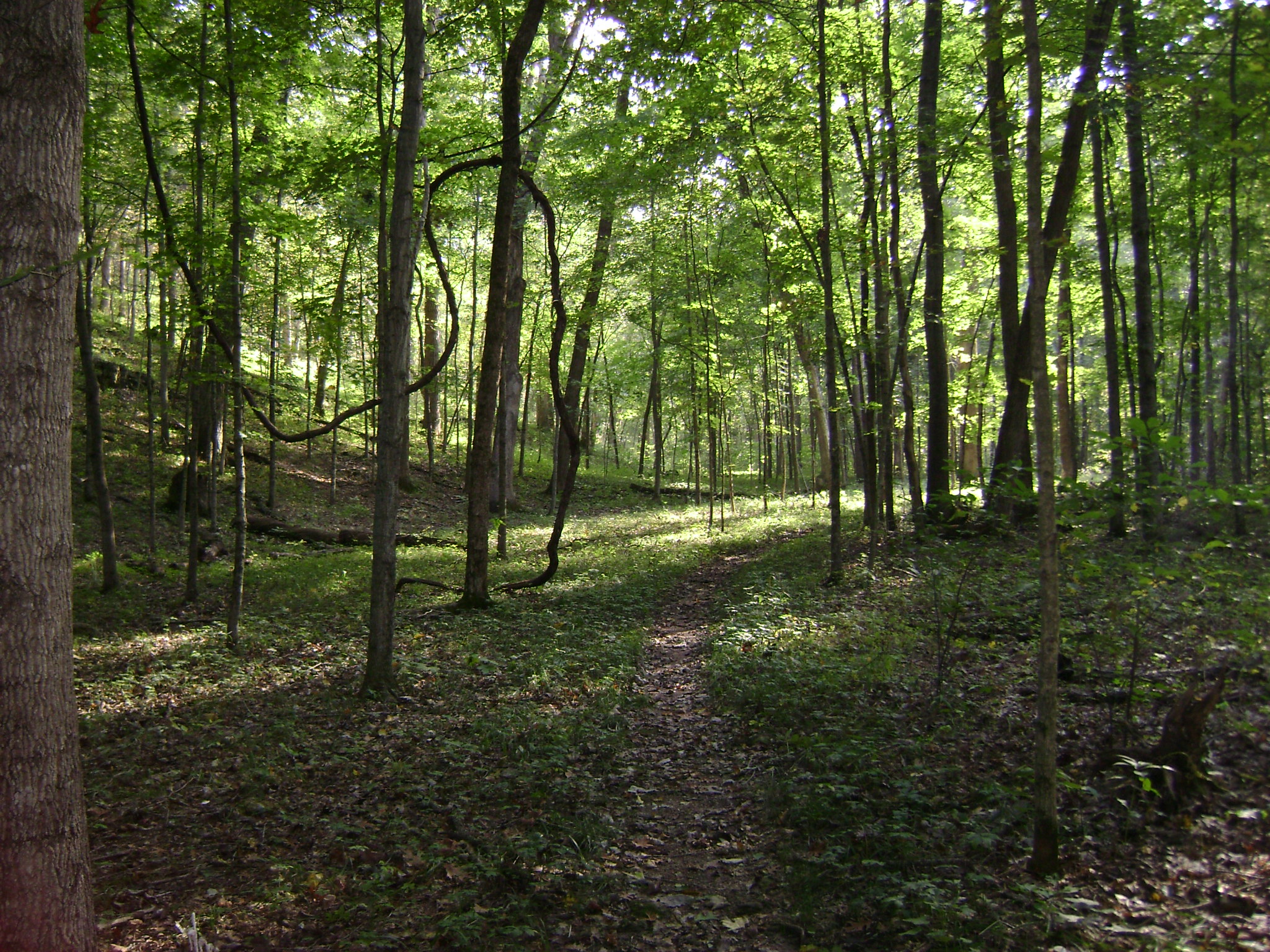 Wilderness Trail, the longest trail in the park, gives users an opportunity to experience great geological and natural features. The trail has a rich history of construction starting with sections built by the Civilian Conservation Corps for horse trails in the early 1930s, to Boy Scouts from the St. Louis area in the 1970s, and Ozark Trail volunteers.
The north section of this trail meanders through the heart of the Meramec Upland Forest Natural Area, which is the most rugged and remote area of the park. Forests are rich and majestic with tall, dense and diverse communities and cherty woodlands in other areas. Views of the river can be seen from a high vantage point especially after the leaves have dropped. Woodlands with rocky glades will appear on sun-drenched slopes and at the peaks of ridge tops. 
The natural surface trail should not be attempted by beginning hikers unless accompanied by someone more experienced. To shorten one's hike, the .70 mile white connector 2 can be used. Eight backpacking camps are provided along the way with each camp having a connecting spur off of the main trail. The camps are primitive and contain only a fire grill and a cleared area for several tents. They are first-come, first-served with a maximum of 14 people. Overnight backpackers must register at the registration box 200 yards from the trailhead.
You may experience:
Natural surface, dirt, mud, gravel, shifting rocks, slippery surface, etc.
Rocks, roots and/or downed vegetation on trail        
Low hanging vegetation
Steep grades and inclines more than 10 percent
Water/stream crossings without bridges
Road/highway crossing
| Length | Estimated Hiking Time | Type | Blazes | Trailhead |
| --- | --- | --- | --- | --- |
| 8.5 Miles | 8 hours, 30 minutes | Loop | Orange | Near cabins 1-8 in the picnic area |