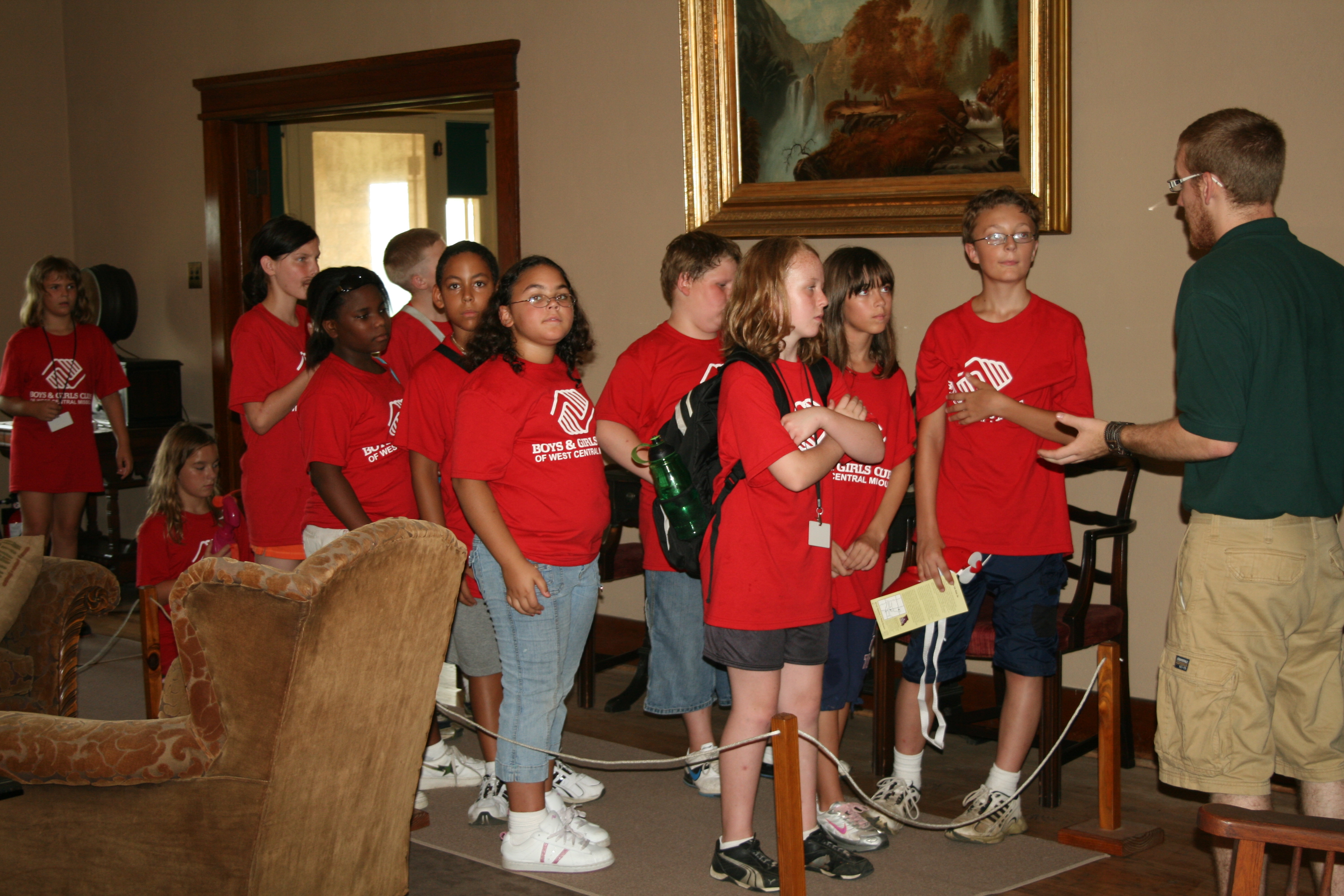 This information is intended to assist teachers in using Bothwell Lodge State Historic Site for field trips. It includes a list of activities that can be incorporated into the classroom and daily lesson plans in conjunction with a field trip to the historic site.
The activities are arranged according to the following categories and sections: pre-visit, during visit, and post-visit. Each activity includes a description and directions. Materials for the activities, when applicable and necessary, are included in the last section of the packet. Most activities can pertain to multiple grade levels and can be adjusted accordingly. There may be some activities, however, intended primarily for early or late elementary.
Please contact historic site staff at 660-827-0510 to arrange your group's tour.